MEET THE CAST & CREW OF BOET & SUS
The National Theatre of Namibia goes online with its Afrikaans theatre production, Boet & Sus, written by Namibian theatre-maker and artist, Lize Ehlers.
The production demanded a mixed pool of creative, technical and logistical professionals that worked together during pandemic circumstances to offer local and international audiences, newer ways of experiencing Namibian theatre and stories.
Meet the Cast & Crew of Boet & Sus.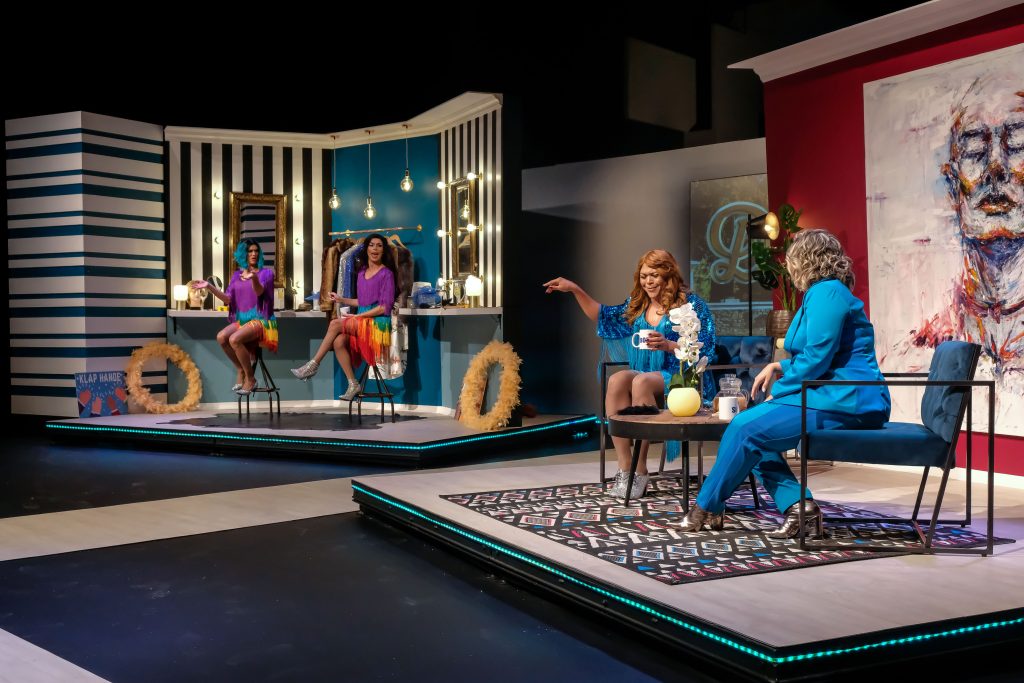 ---
Lize Ehlers, Playwright, Director & Sus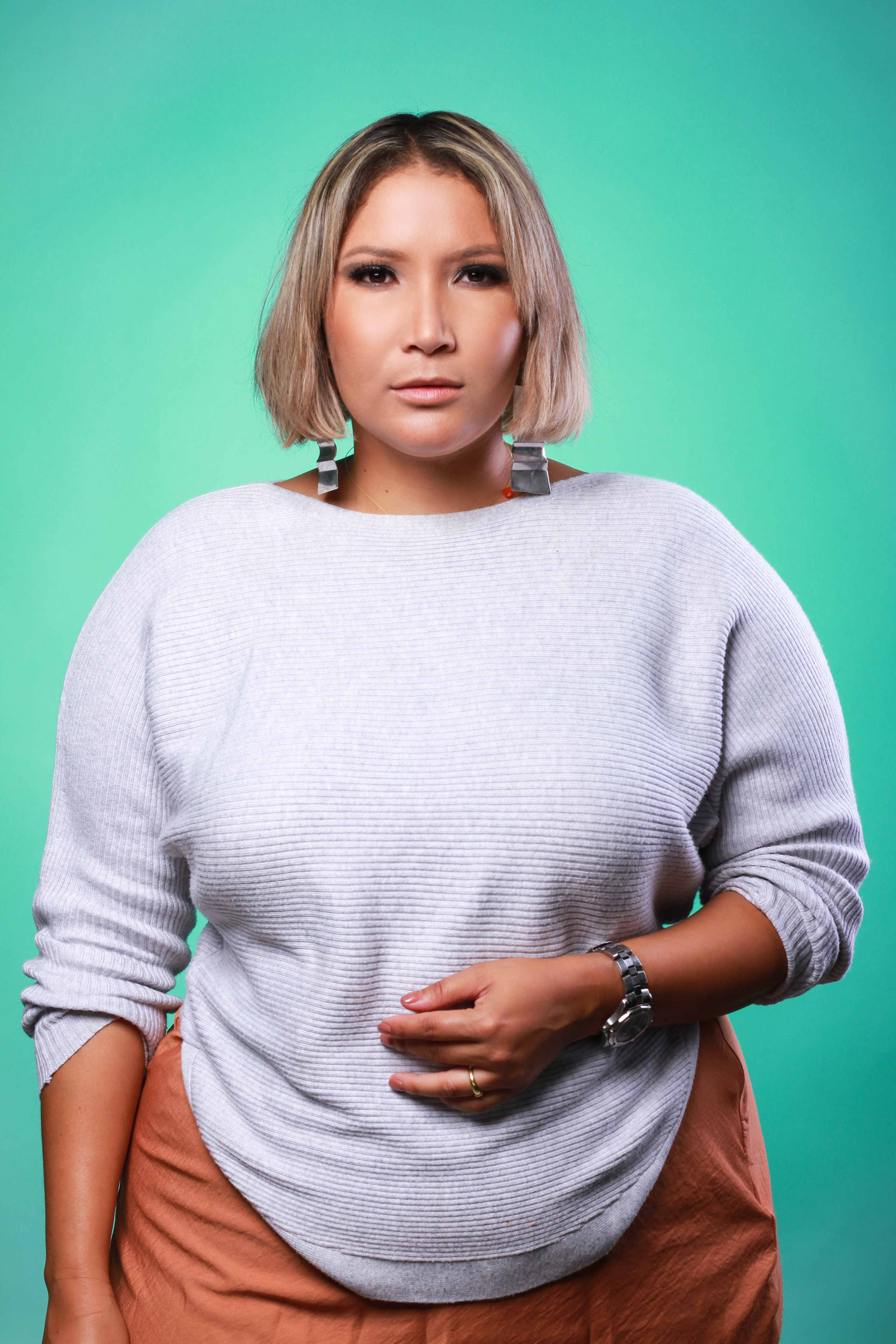 Lize-Leandra Ann Ehlers is a Namibian award-winning singer, songwriter, actress, playwright, director & poet. Born and raised in Mariental Namibia, Lize is a national creative pioneer who recently received her first Artist of the Year title at the 2019 Namibian Annual Music Awards (NAMAs). The artist is the Founder & Director of Song Night Namibia and a seasoned Musical Theatre Director who recently musically directed productions such as I am John (2018) directed by Sandy Rudd, Every Woman (2019) directed by Senga Brockerhoff & For Colored Girls Who Have Considered Suicide /When The Rainbow is Enuf (2019) directed by Jenny Kandenge.
Adriano Visagie as Boet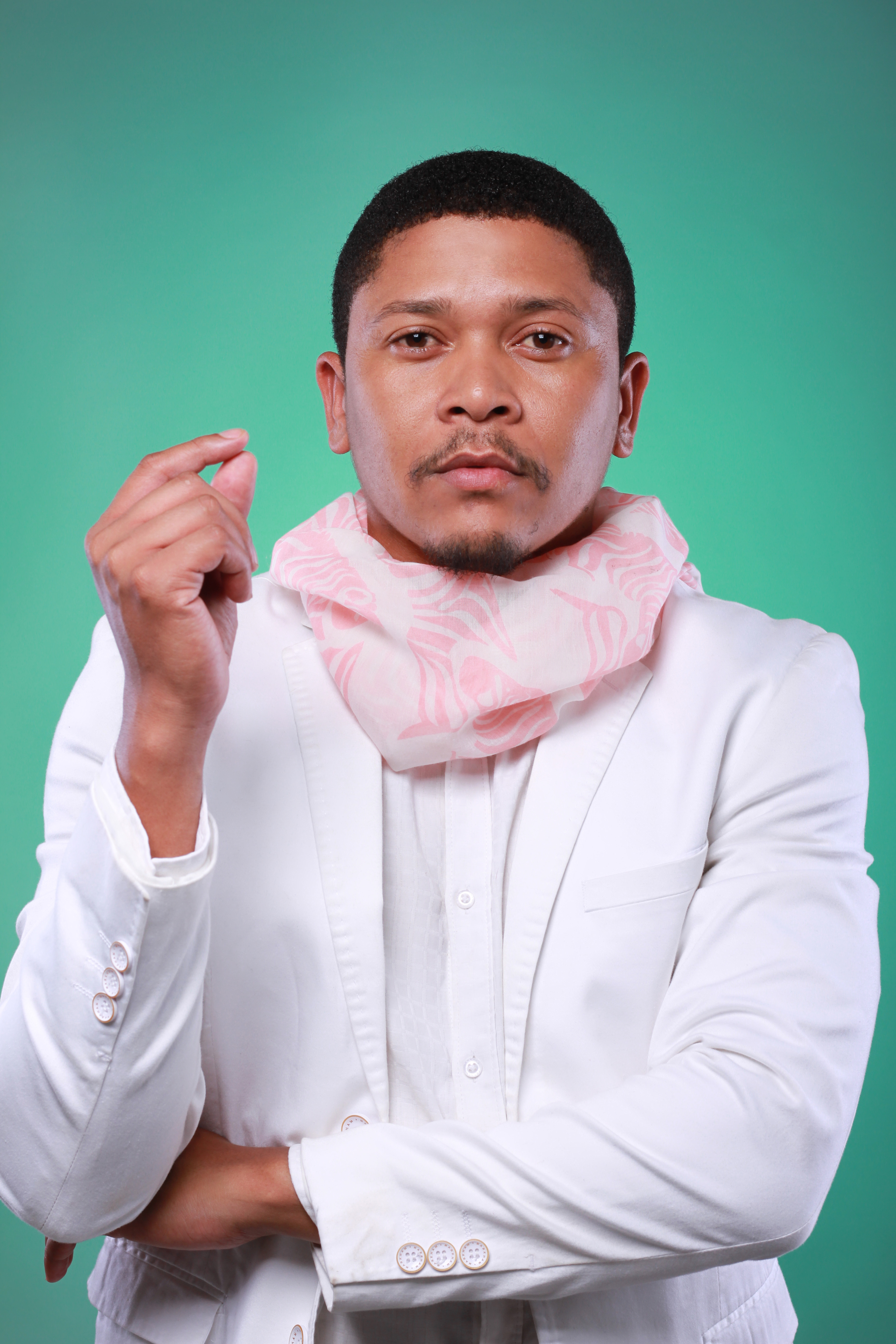 Adriano Visagie is an award-winning Namibian actor, voice-over artist, contemporary dancer and full-time banker. Visagie is best known for his debut role in the film Salute that has earned him the title of 2019 Best Actor Southern Africa in Burkina Faso at the Sotigui Awards. He has starred in award-winning theatre productions such as Meme Mia (2012), District Six (2017), The Nut House (2017) and One Flew over the Cuckoo's Nest (2015). Adriano is inspired by the likes of David Ndjavera who directed his first one-hander play in 2019 adapting Franz Kafka's Ape in 'A Report to an Academy'.
Rodelio Lewis as Queen 1 – "Mavis"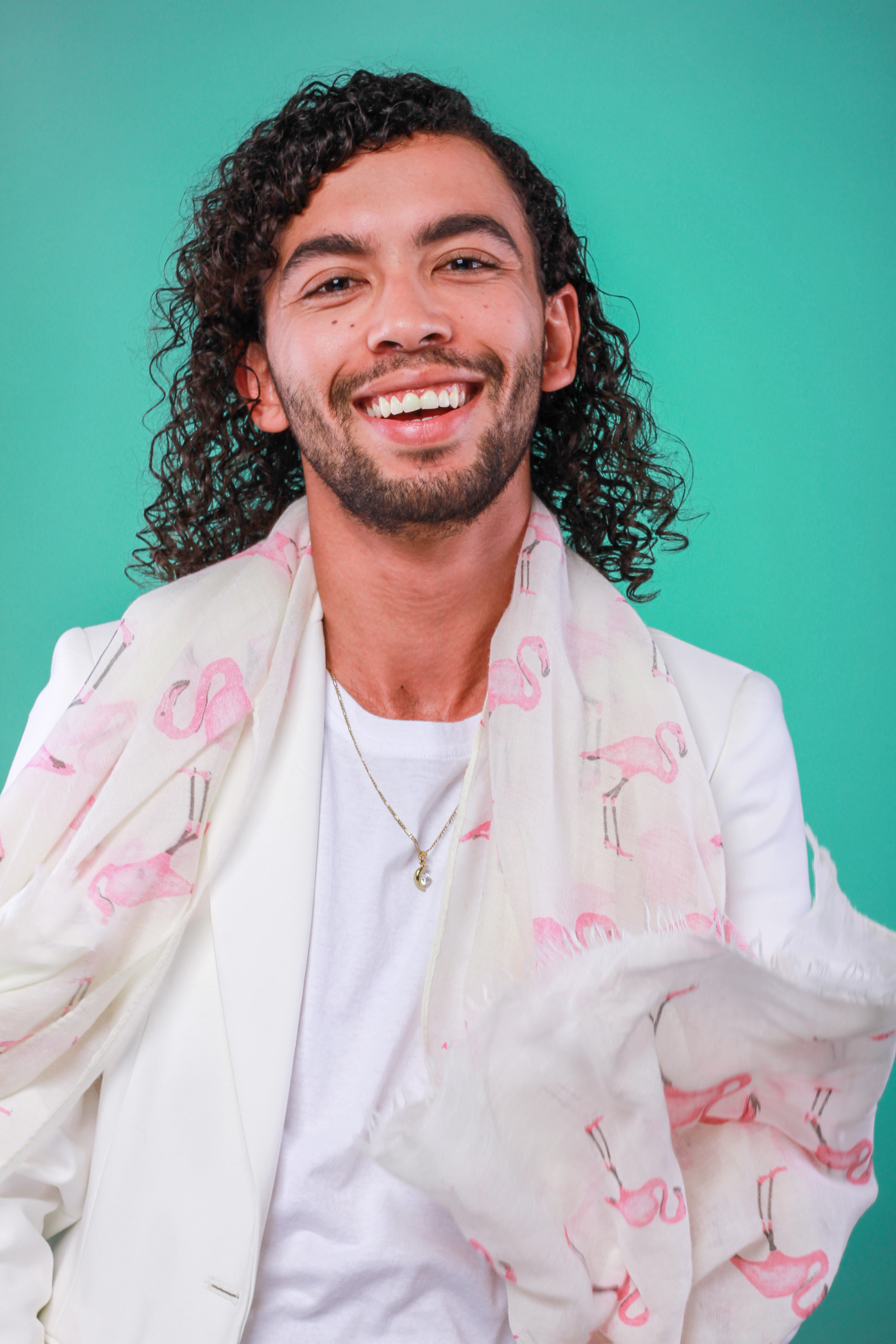 Rodelio is a Namibian Actor, MC, Commercial Model and a Radio Personality. He has graced numerous stage productions, television and film screens, and his voice keeps Namibia up to date with current affairs on NBC's Touch FM. Rodelio has featured on 'The Trustco Be a Star Performer' where he was placed in the Top 8. He has starred in Lammie Beukes (2014), Prime Colours (2014), Illusions of Grandeur (2014), The Encounter (2018) and Die Stoep (2019), all NTN theatre productions. The performer is a recipient of Best Newcomer Award for the 2014 Namibian Theatre and Film Awards (NTFAs) for his performance in Zindri Swartz' Prime Colours (2014), where he was nominated for Best Male Actor additionally.
Roberto Meneguzzo as Queen 2 – "Gigi"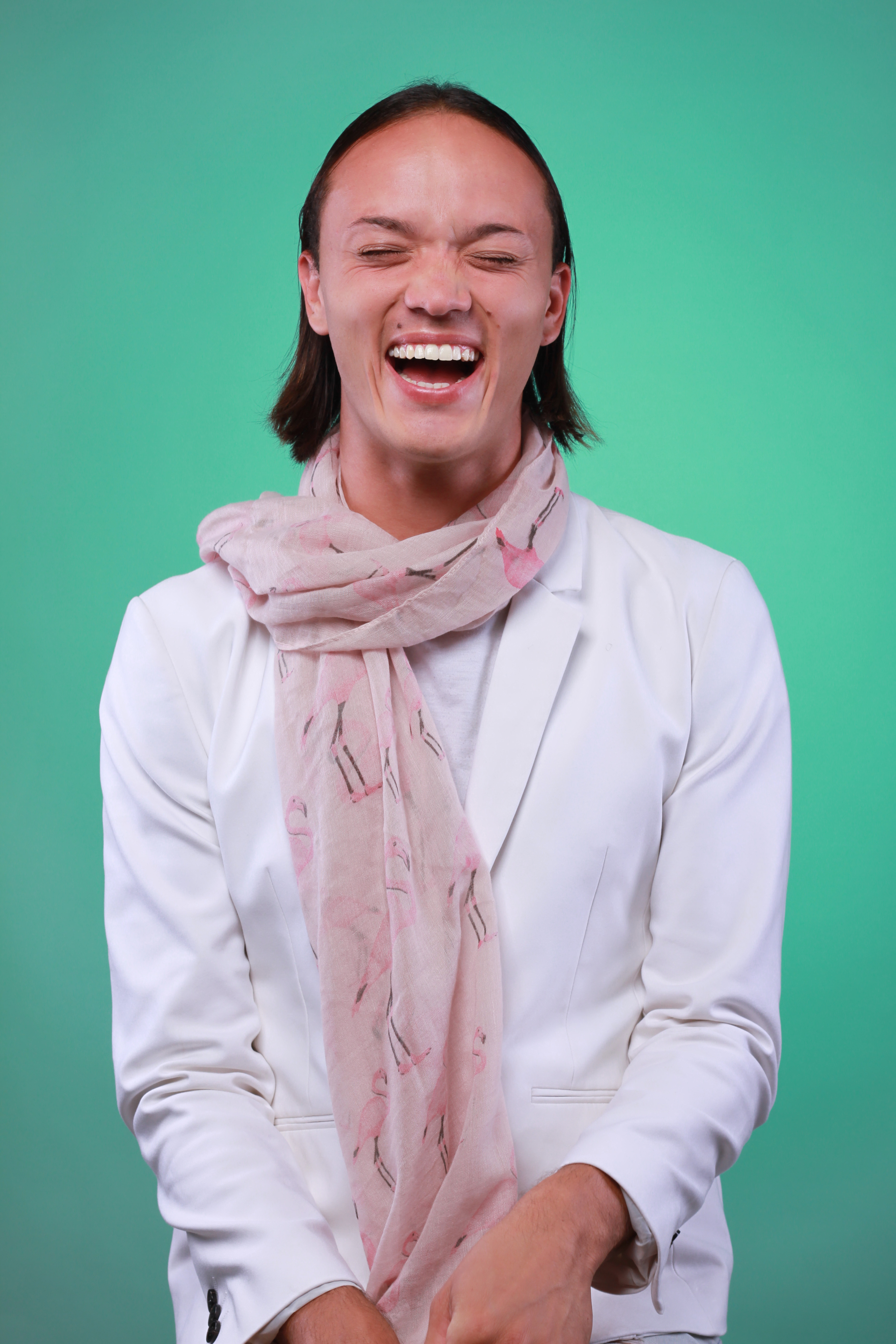 Roberto is a performer and marketing student with great enthusiasm for entertainment. He sees theatre and entertainment as therapy as it encompasses the different ranges of emotions, allowing one to express and exercise these emotions artistically. Despite forging a path in the entertainment and arts world, Roberto's passion for marketing has not stopped. He is completing his studies in Affiliate Marketing and Foreign Exchange Market (Forex), with the hopes of opening his own events company in the following years. Roberto is an upcoming Drag Performance artist and is looking forward to bringing this story alive alongside his co-stars.
Lila Swanepoel- Production Designer, Video Producer & Editor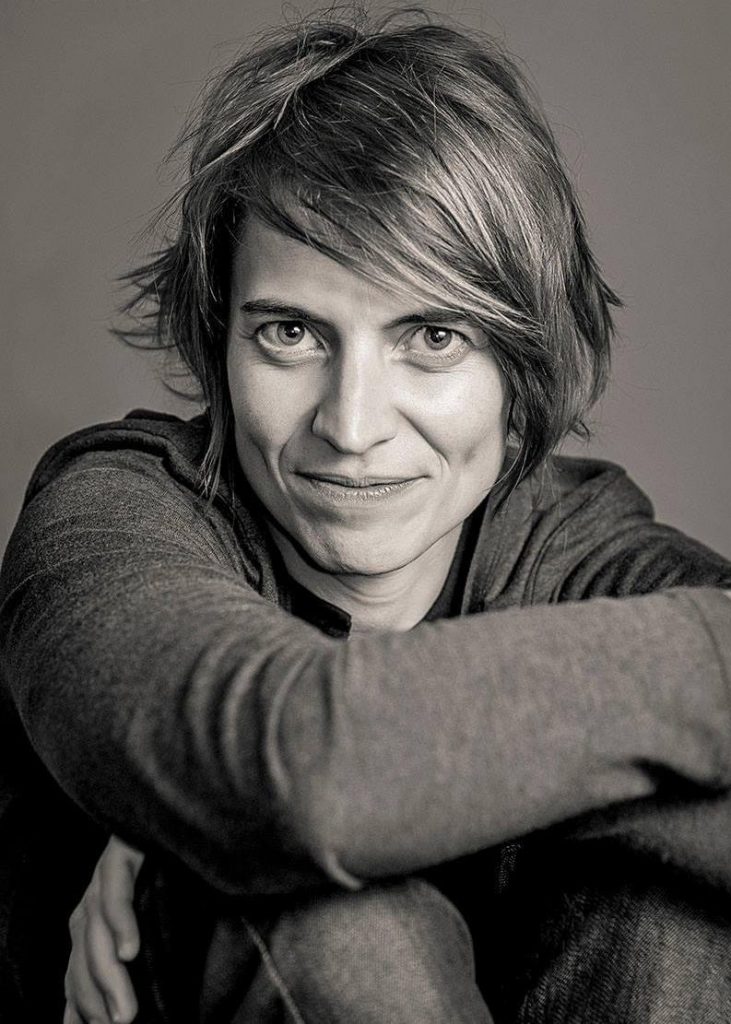 Lila Swanepoel is a Namibian video producer with over 19 years' experience in the Namibian and South African film industry. Besides her specialization in producing videos from concept to completion, she is also a 2014 Namibian Theatre and Film Awards (NTFAs) winning Production Designer working on both local and international feature films. Swanepoel holds a passion for everything visual and was additionally nominated in 2017 for Best Music Video Director at the NTFAs for RELAPSE.
Marchell Linus – Choreographer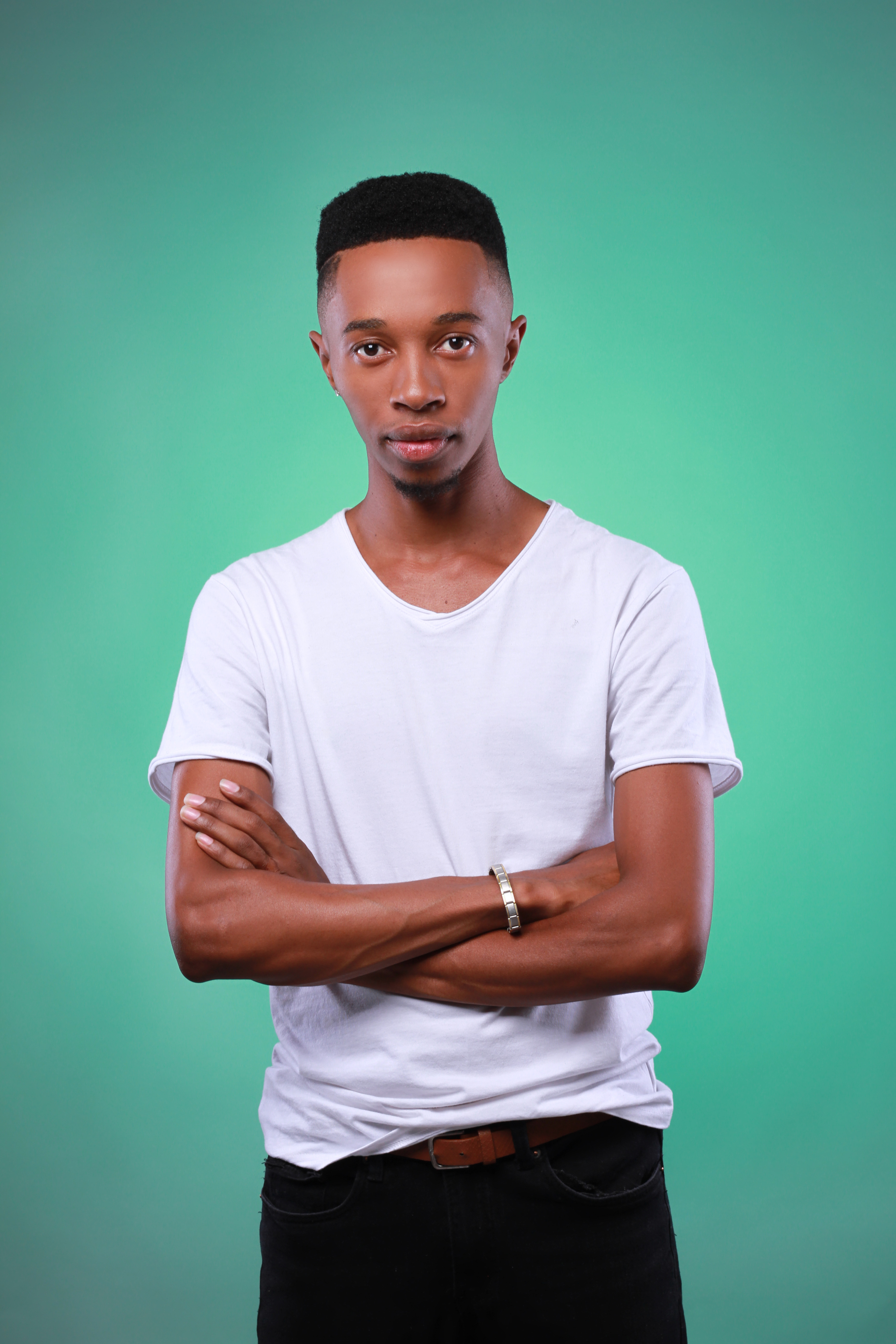 Linus Marchell So-oabeb, is a Namibian professional dancer, choreographer and TV Director who is commonly known as Marchell Linus. Marchell has an extensive resume as a dancer and performer. His work includes working alongside the likes of well-known Namibian artist and rapper Lioness, to performing as part of the lead dancers for the Namibian Annual Music Awards (NAMAs) ceremony, six years in a row. As a choreographer, Marchell has choreographed for the 2017 Afrikaans musical, Aspoessterjie (Cinderella) directed by Abraham Pieters, 2018 Simply You Magazine Fashion & Lifestyle Awards, and the 2019 NTN Theatre Zone production, Battered (2019) directed by Donald Matthys.


Martin Amushendje – Documentation Support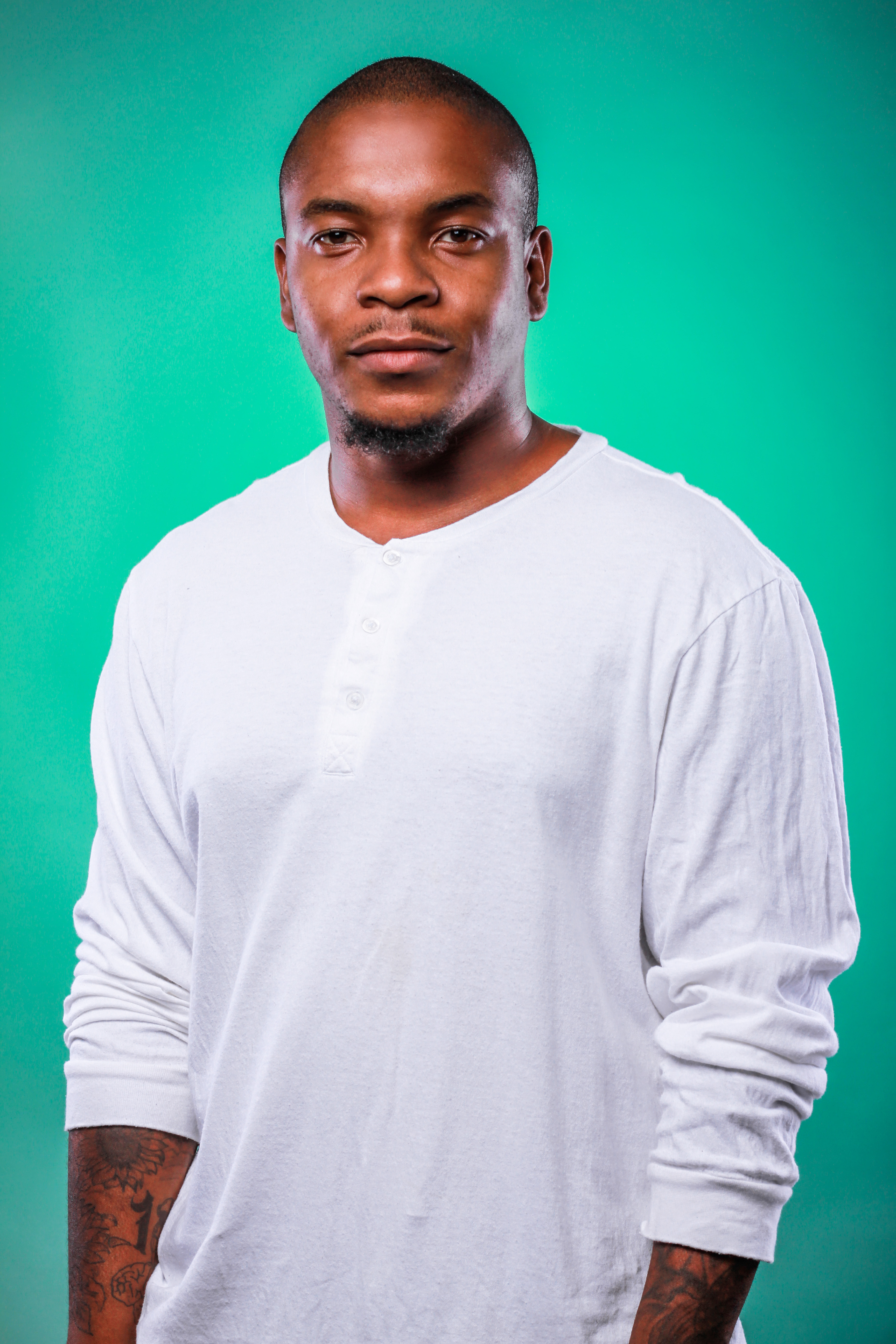 Martin Amushendje is an all-out creative born and raised in Namibia. As a multi-faceted creative, he has worked nationally and internationally on various projects in the avenues of photography, film and music production. A new avenue he is exploring is aiding the visual scenography and design, most recently within Theatre and Live performance spaces. He has found his niche in Fashion and Portraiture, Street, Conceptual and Lifestyle Photography. He has been nominated for Best Photographer by Simply You Lifestyle and Fashion Awards in both 2017 and 2018. His style has been described as dream-like, striking, polished with attention to detail and fresh – his cinematography follows his signature style.
Miss Jey Arts – Make-up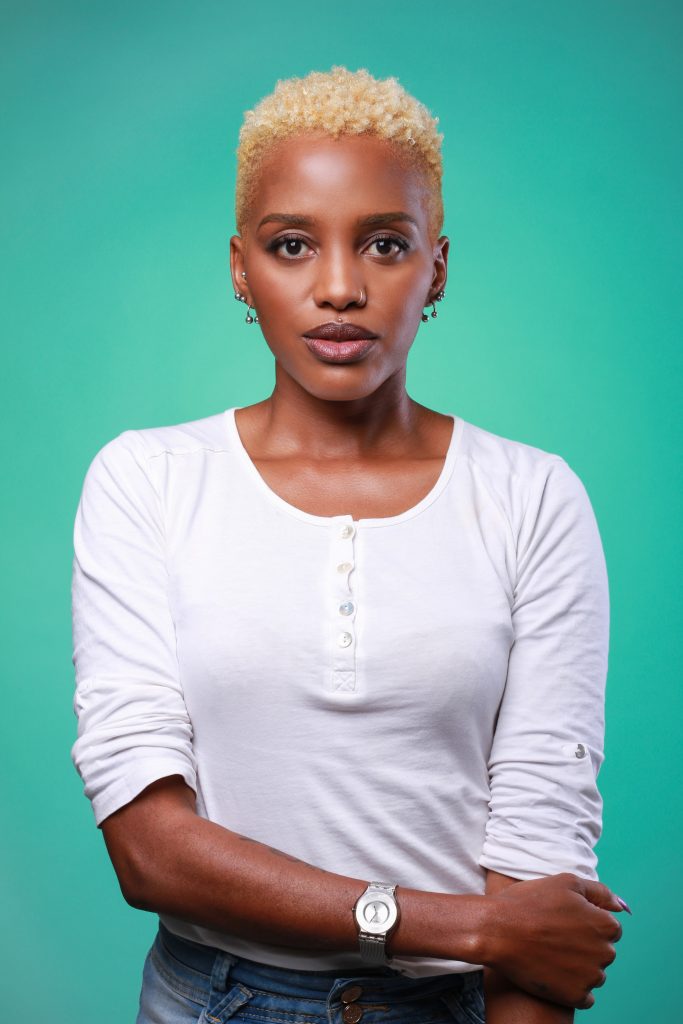 Certified Makeup Artist who goes by Miss Jey Arts, also known as Judith Mwinga is the owner/founder of Miss Jey Arts cc. Miss Jey's career, which spans over 12 years has seen her work on several big personalities and projects in Namibia and Africa. She has been nominated for her craft in Namibia, Africa (Uganda, 2016) the USA (Miami), and has been awarded, Favourite Makeup Artist, at the 2017 Simply You Magazine Lifestyle & Fashion Awards. Miss Jey Arts specializes in all kinds of makeup artistry.
Imms Nicolau – Music Support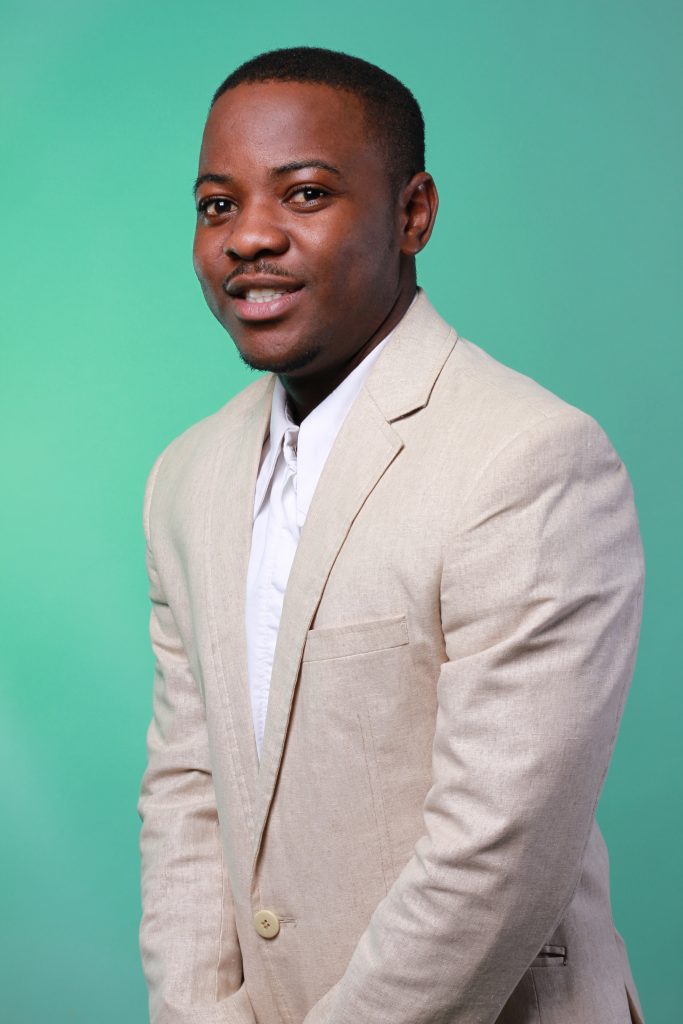 Imms Nicolau is a professional guitarist and music teacher, born and raised in Windhoek. He studied Music Theory at the Namibia College of Arts (COTA), and soon after enrolled at Trinity College London for specializing in Guitar Jazz, Rock and Pop. Apart from teaching, Imms is also a composer, arranger and musical director. He has collaborated with many of Namibia's award-winning artists and groups from various genres, as well as played for international acts such as Judith Sephuma, Lira and Joss Stone.
Ingo Shanyenge – Costumes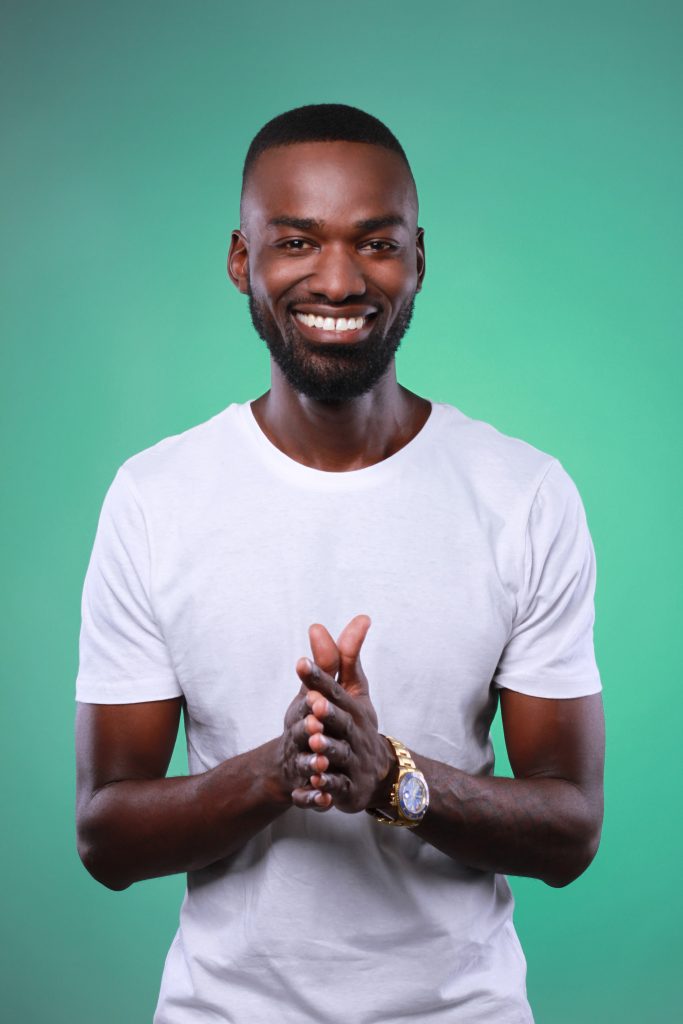 Ingo Shanyenge is a Fashion Designer who runs two fashion brands based in Windhoek, Namibia. While studying and working in England, Ingo started a street line T-shirt brand, SMOLBOI in 2005, which proved to be a hit in Namibia and England. With more success as a Fashion Designer, Ingo decided to switch careers, pursue design, and fashion full time. He enrolled to study Fashion Design and thereafter set up his second label "Ingo Shanyenge" which is more of a bespoke brand, which he showcased his first collection at the 2011 Brighton Fashion Week. The designer returned to Namibia in 2013 and has continued to run his label and design, while also showcasing his brand at fashion weeks in Windhoek and Zimbabwe.
Zindri Swartz – Stage Manager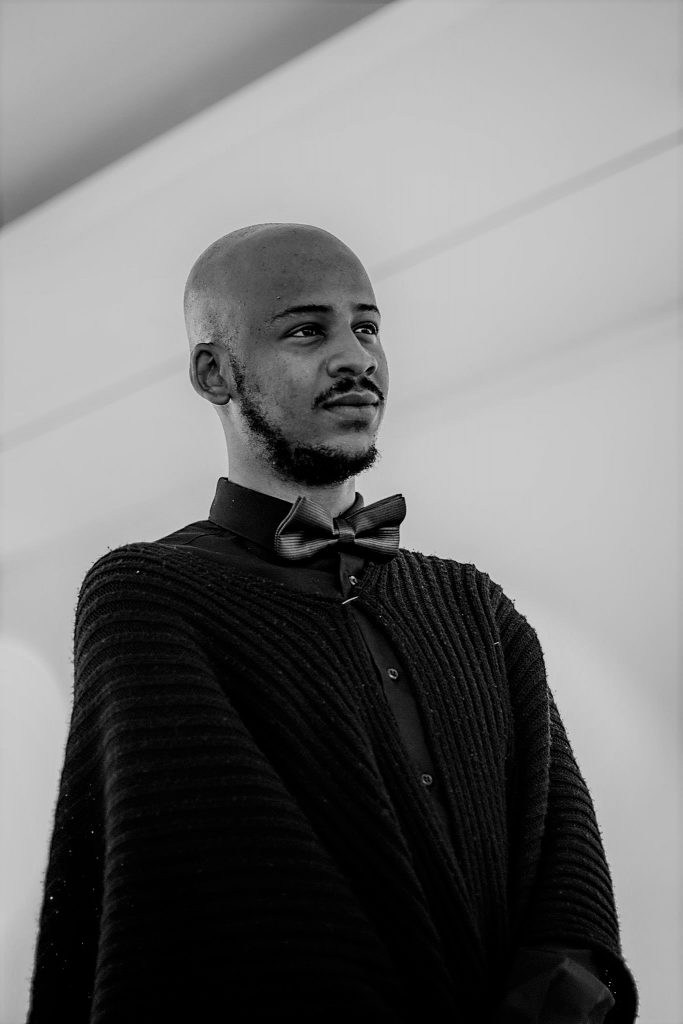 Born in Mariental, Namibia, Zindri Swartz is a theatre creative who has pursued his career in the areas of writing, directing and stage-managing in theatre works. He is the recipient of the 2014 Namibian Film & Theatre Awards (NTFAs) for the category of Best Newcomer Director for his production 2014 Theatre Zone Production, Prime Colours. Swartz currently works as a freelance production facilitator and stage manager and has worked on several productions including I am John (2018), Simply You Lifestyle Awards (2018), The Windhoek International Dance Festival (2018), Operation Odalate Naiteke (2018) Owela Festival (2019), Tselani and the Giants (2019), Three Sisters (2020). In addition to his artistic work, Swartz has also positioned himself as a social justice and cultural activist. This side of his craft enhances the quality of engagement of his artistic work.
Supporting crew include:
Chaulken McNab– Understudy
TECHNICAL CREW:
Desmond Coetzee– Stage and Structure Build & Lighting Designer
Alexandra Agenbach– Set Design
Lila Swanepoel – Set Dresser
Manfred Isaaks– Assistant Lighting Technician
Bonifatius Fikameni Kalenga– Stage Hand
Desmond Coetzee, Jan Muzorongondo, Timothy Cooper & Shaun Barker – Set Builders
Asser Kauazunda– Technical Coordinator
Karl Ehlers– Studio Audio Engineer
Wojtek Majewski – Audio Post Production
Jermaine Mbundu– Sound Engineer
Jan Muzorongondo– Sound Assistant
COSTUME & MAKEUP:
Emma Shilongo & Roberto Meneguzzo– Hairstylists
Julieanne van Wyk– Assistant Makeup Artist
STAGE & LOGISTICS:
Rivonia Beukes– Assistant Stage Manager
VIDEO PRODUCTION SUPPORTING TEAM
Nafimane Jonas– Camera Operator
Selvanus Valombola– Camera Assistant
RESEARCH SUPPORT & INTERVIEWS
Dr. Lucy Edwards Jauch
Denver Kisting
SPONSORS
Nictus
Vanilla House Interiors
Frames for Africa
Floorworld
Neo Paints
SPECIAL THANKS
dB Audio Namibia
Events Unlimited
HEC Productions cc
Nambowa Malua
Roger Bezuidenhoudt
Watch the previously held (18 August 2020) NTN Theatre Talk on the production Boet & Sus, titled A Tone of Representation here