The National Theatre of Namibia (NTN) has proudly released the MUSIC BUSINESS IN NAMIBIA READER 2021on 22 November 2021. The online reader is a compilation of perspectives by 20 local musicians and industry experts, offering recommendations on how emerging artists could navigate the music business sustainably in the country.
The expert contributors include Elemotho, Erna Chimu, Big Ben, Maria Immanuel (ML Musik), Lize Ehlers, John Walenga, Oteya, Steven /Naruseb, DJ KBoz, DJ Castro, Rukee Kaakunga, Eino John Max, Gazza, Cislé Jacobs, Llewelyn Adams, Daniel Nelumbu (ibuynam), Emily Dangwa, Suzy Eises, Burton Reid and Alma Ulamba. Through interviews and written perspectives, the reader covers varied areas such as copyright matters, branding and marketing, networking, sales approaches, digital mechanisms, wellness, collaborative work, management, entrepreneurial approaches and partnership building, to name a few.
Targeted for emerging musicians and music creatives, the online reader aims to leave readers with critical considerations for sustainable models and professional development in the music business.
The publication is proudly supported by the National Arts Council of Namibia.
DETAILS ON CONTRIBUTORS
ELEMOTHO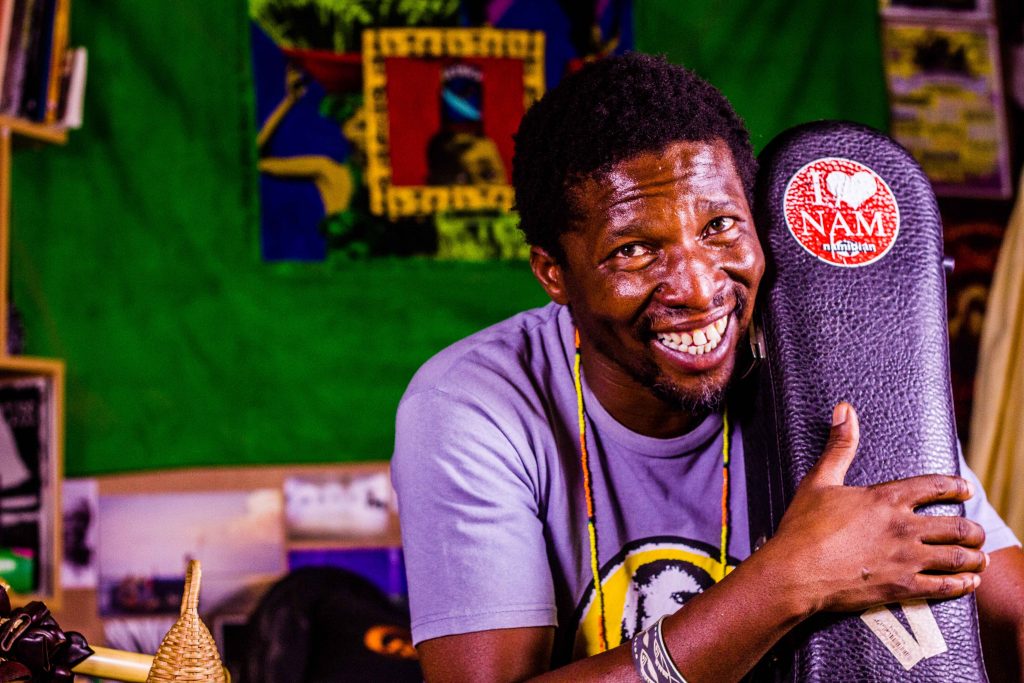 Elemotho R.G. Mosimane is a Namibian-born, well-established musician who composes, records and performs his own music. He is the only Namibian musician to win an RFI-France 24 Discoveries Award (2012), among a list of more than 500 African, Indian and Pacific artists. Elemotho has represented Namibia in many countries and received multiple awards and titles. The musician has produced four albums, toured internationally and headlined at various international festivals such as the Harare International Festival of the Arts, WOMAD Caceres (Spain), Cape Town World Music Festival (SA), Kgalagadi Jazz Festival (SA) and the Afro-Pfingsten World Music Festival (Switzerland).
ERNA CHIMU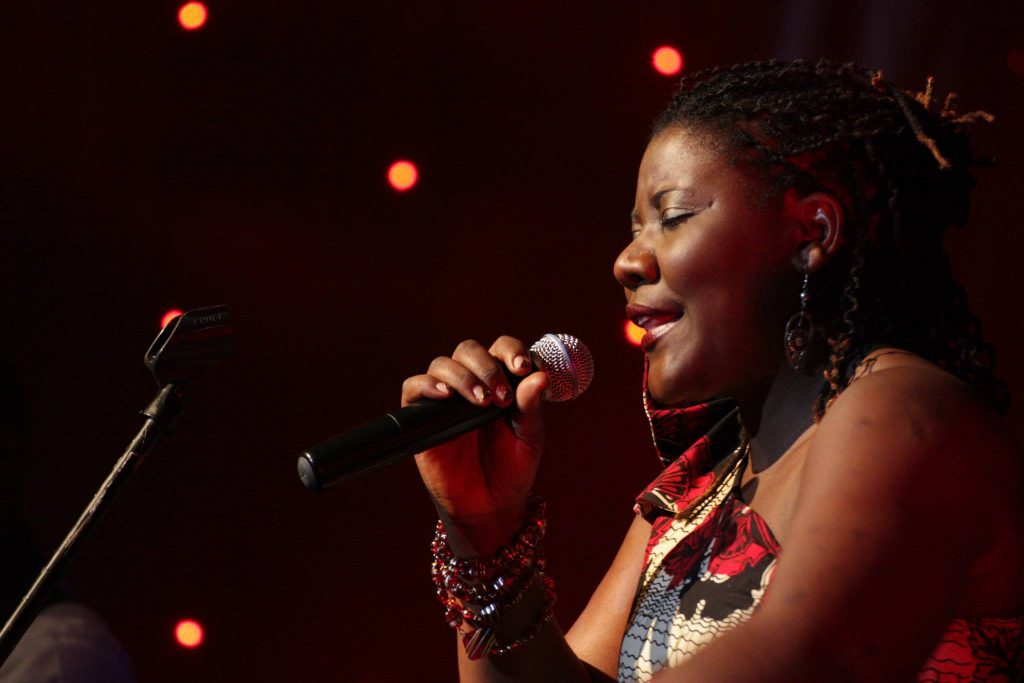 Award-winning musician Erna Chimu was born on Ondekaremba Farm in Namibia. Her love for music is attributed to her upbringing and Shemyetu, an influential Namibian reggae artist. She has shared stages with some of Africa's great musicians and represented the country at festivals in Sweden and the UK. In 2009, the artist released her debut album, 'Imamakunguwe', which earned her several of awards, including best Khoe-jazz at the 2009 Ma/Gaisa Awards and best traditional song at the 2010 NAMAs. In 2014, she released 'Hai Serute', which earned her awards for best instrumental (jazz), best traditional song and female artist of the year at the NAMAs. Her latest offering is the 2019 album 'Uprising', which is a compilation of traditional jazz and township mbaqanga. As a bandleader, she prides herself on making authentic music by fusing traditional elements into her sound to carry Namibia's rich cultural heritage forward.
BIG BEN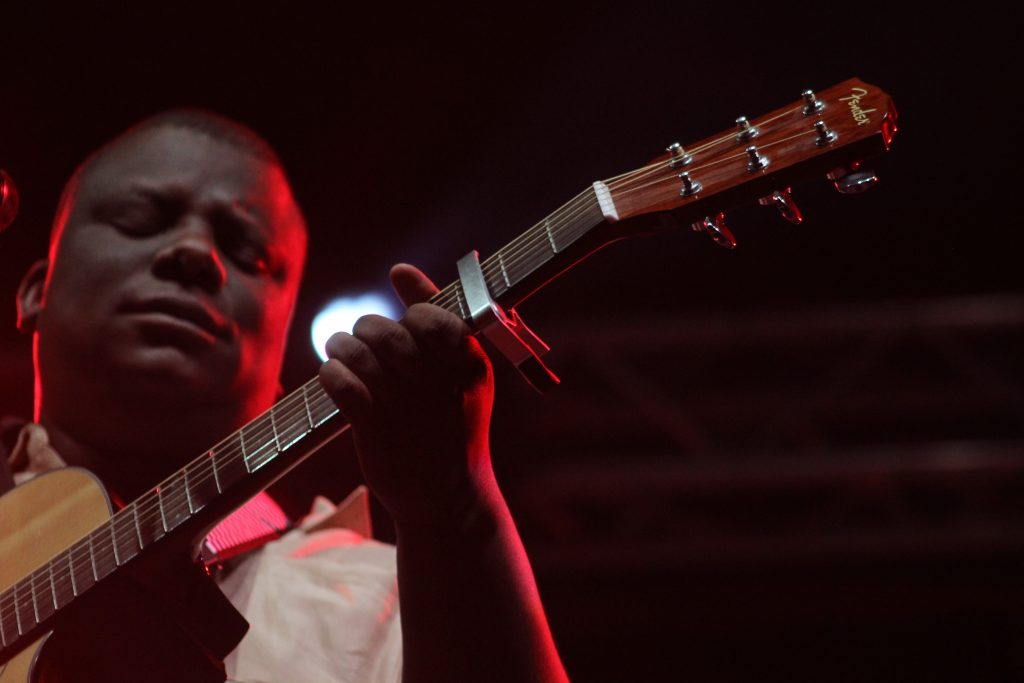 Big Ben is a Namibian singer, guitarist and saxophonist based in the capital, Windhoek. In 2016, he won best male artist of the year at the NAMAs. In 2013, he won best jazz/instrumentation at the NAMAs, and in 2015 went on to win the best song with a message, also at the NAMAs, for his single 'Africa Penduka'. He has shared stages with prestigious African artists such as Hugh Masekela, Salif Keita, Freshlyground and Dan Shout. The musician represented Namibia in the UK, and on the corporate circuit- having worked on O&L Group's Mwenyopaleka Roadshow, which featured 17 performances across the country. Big Ben's band, known as The Last Band, comprises Pius Paulus (drums), Jean-Pierre Ntsika (bass), John Kasinda (keyboard) and Sam Batola (lead guitar). The band has shared the stage with Johny Clegg, Will Ramsay, Sipho 'Hotstix' Mabuse and many others.
MARIA IMMANUEL (ML)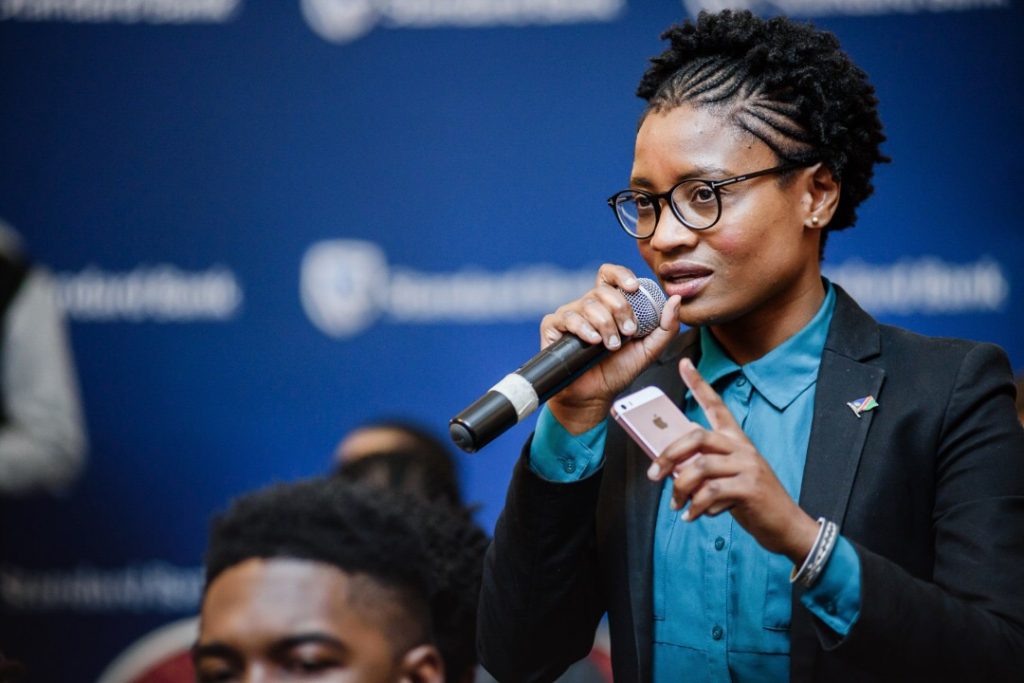 Maria Immanuel, also known in the music industry as ML, is a multi-talented woman who is passionate about education and entrepreneurship. She is a technical trade advisor by day and a musician on weekends. She is also an emerging entrepreneur with interests in music, tech start-ups, cosmetics, and e-commerce. ML is an independent artist with her own publishing company and has to date released four albums with her latest, 'Money Music', released in July 2021. It can be streamed on her website mlmusiknamibia.com.
LIZE EHLERS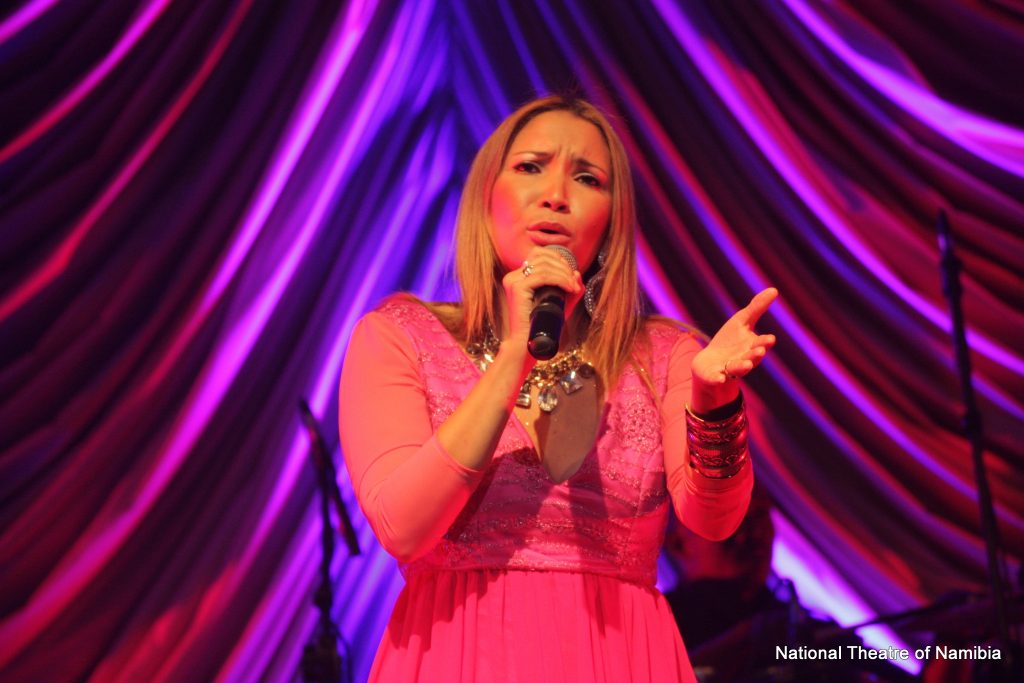 Lize Ehlers is a Namibian singer, songwriter, musical director, producer, actress, playwright, director and poet. She is also the founder and director of RMB Song Night, mentoring emerging singers for free since 2011. Born and raised in Mariental, Namibia, Lize is a national creative pioneer, being awarded the first-ever artist of the year award at the NAMAs in 2019. She also co-composed the soundtrack of Baxu & The Giants- Namibia's only film currently on Netflix.
JOHN WALENGA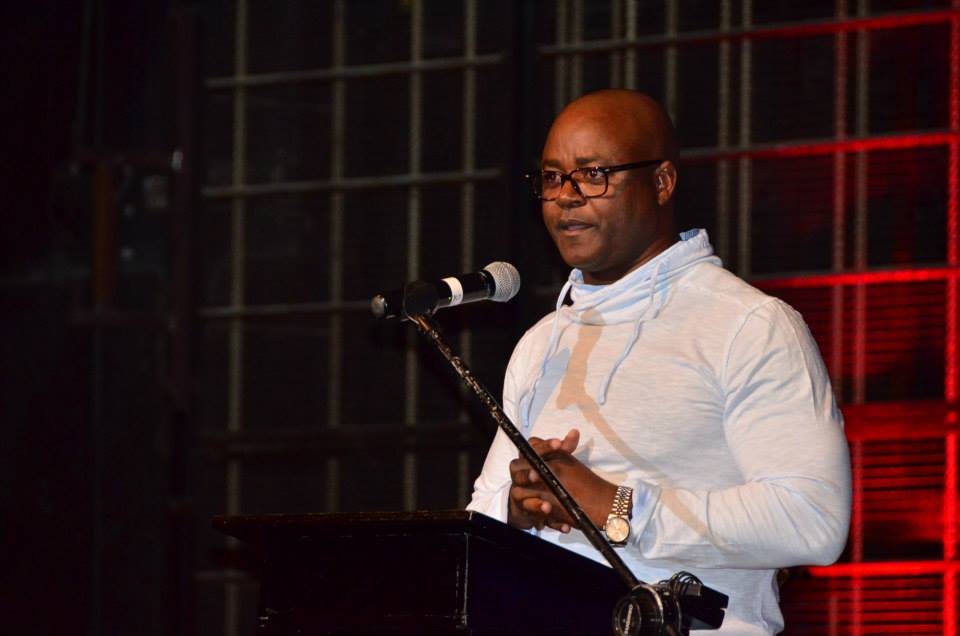 John Walenga is a businessman, media practitioner and avid devotee of matters concerning Namibian culture and heritage. He is the founder and board member of Eagle FM, a commercial radio station that aims to encourage discussions to find solutions to some problems facing the nation. He is also the founding manager of Omalaeti Productions, a premier Namibian company that included a newspaper and magazine publisher, a record label, a technology company, an events company, a news app and much more. Established on 16 July 2012, Omalaeti Music is known for its music production, music videos and event management. Artists who were signed to the label include PDK, Tate Buti and Promise Tanauka.
OTEYA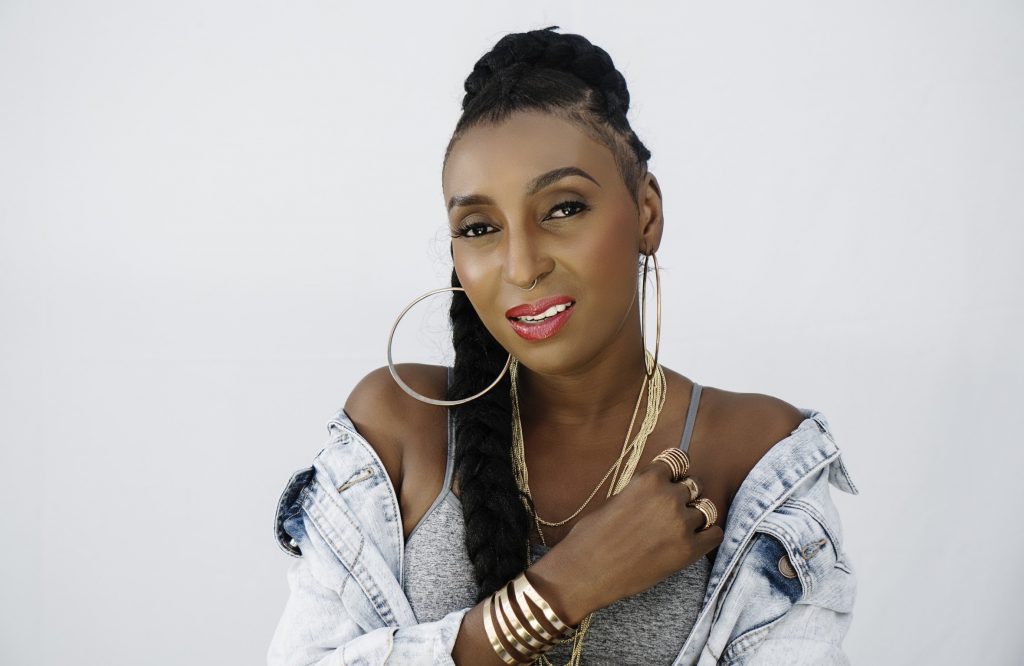 Oteya is an Afropop and fusion artist based in Windhoek, Namibia, with an artistic tenure serving more than 20 years in the music sector. She emerged from the then-popular R&B duo Gal Level with Frieda Haindaka. As a talented group, their work quality was considered to be international status material. Since 2014, Oteya has pursued a successful solo career. Her debut single, 'Ethimbo' (meaning "it's my time"), saw her being nominated at the MTV Africa Music Awards in the video battles category in the same year. She was the first Namibian to be nominated in that category. Oteya has performed internationally and shared the stage with prestigious artists such as Boyz II Men. She is the winner of female artist of the year and best Afropop awards at the 2015 NAMAs.
STEVEN /NARUSEB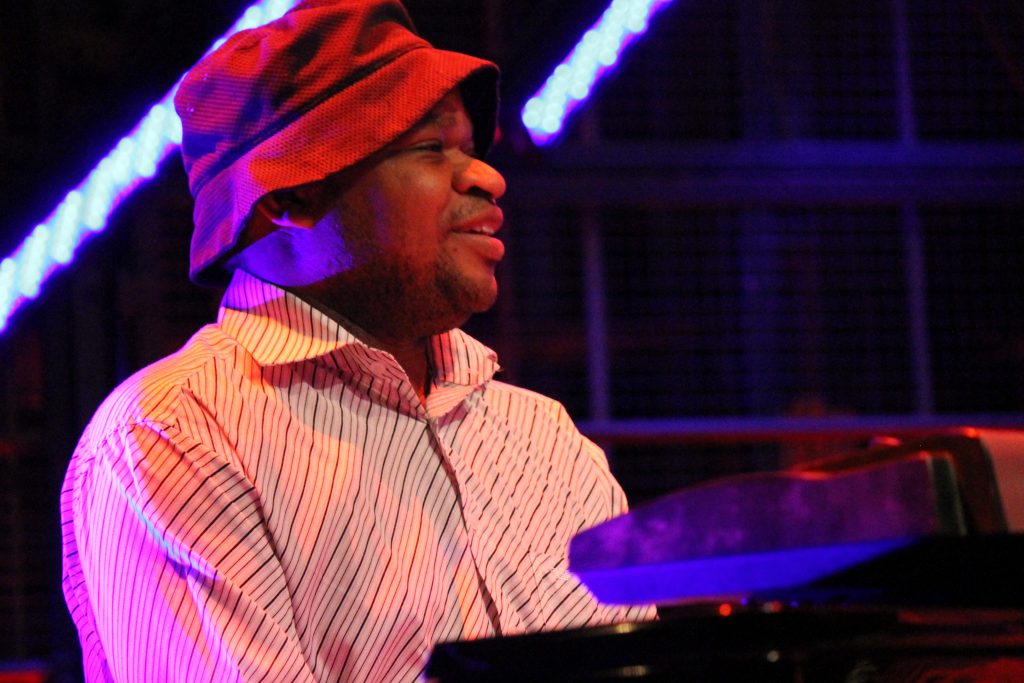 Steven Alvin /Naruseb is a renowned musician, music producer and businessman. He is the founder of Welwitschia Music Productions (WMP) and his collaborating artists are a team of highly talented musicians and performers, committed to expanding the music industry by encouraging collaborative, unique music making.
/Naruseb studied cost accounting and business management (1996 to 2001) and attended jazz piano classes at the College of the Arts (COTA) in Windhoek for four years. The musician, producer and mentor strives to effect change in the Namibian music sector with his vision to provide explorative music making for various artists he works with.
DJ KBoz
DJ KBoz is one of the most influential DJs in Namibia. He was born in Kenya and later moved to Canada. In 1998, he moved to Namibia. As a producer, he has worked on award-winning tracks such as 'Boss Madam' by Sally, 'Onkalamwenyo' by Mushe, 'Koskola Daar' by Exit and 'Tuhafeni Pamwe' by Blossom. He was part of the team that produced albums such as 'Letter to the President' by Mushe and 'Komuthima Gwomeya' by Blossom. He works with multiple genres including hip-hop, R&B, jazz, house, pop, rock, afropop, and dancehall, and has worked on multiple award-winning albums in Namibia.
DJ CASTRO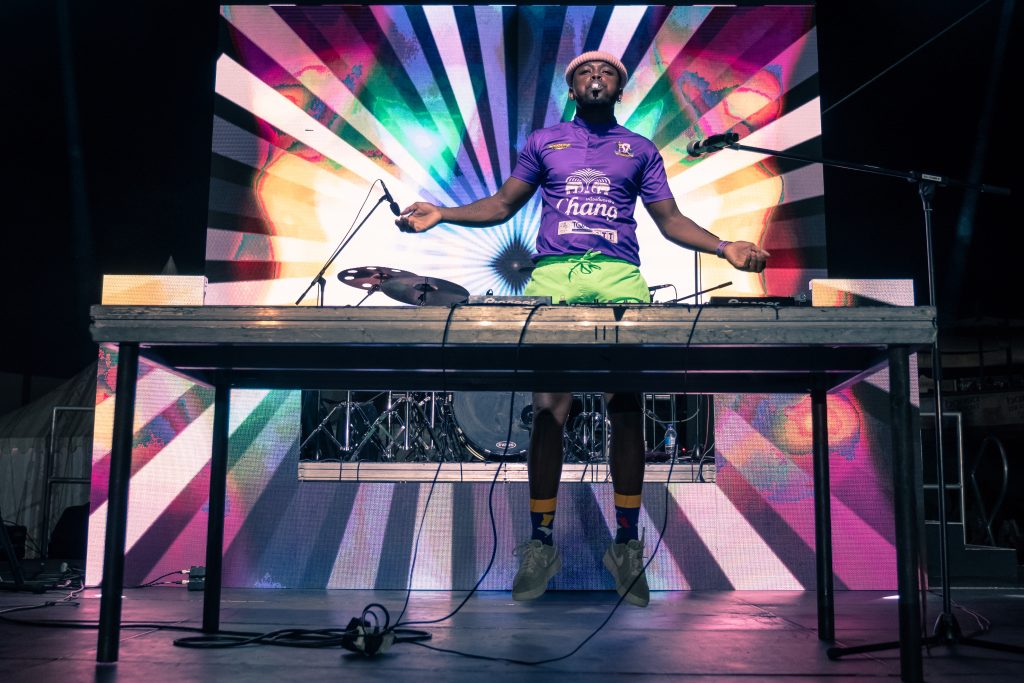 Castro is a DJ based in Windhoek, with eight years of experience in the music sector. He has created a name for himself in the Namibian music scene as one of the most entertaining and influential DJs. He was nominated at the 2020 NAMAs for best newcomer, best house and best male artist. DJ Castro has worked as the brand ambassador for DStv (2019), Cake Energy (2019) and Standard Bank Namibia (2020).
RUKEE KAAKUNGA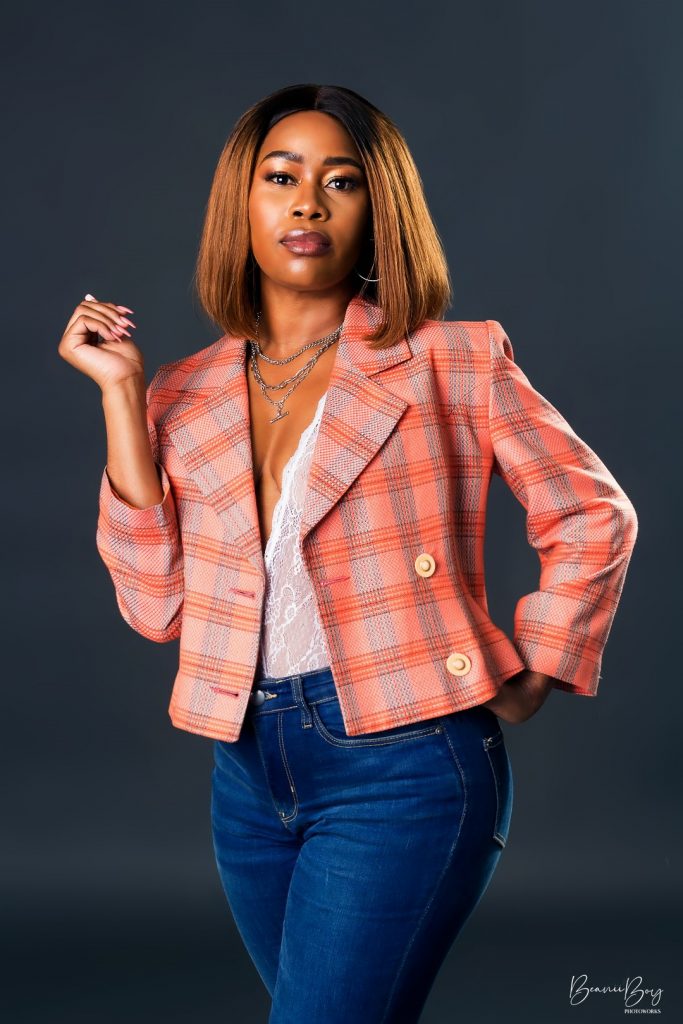 Rukee Kaakunga is a Windhoek-based communications professional who is passionate about the use of creative storytelling to help build brands. A qualified journalist, her career began on the entertainment desk at The Namibian, working as a reporter for The Weekender. Currently employed as the content editor at 99FM and the public relations officer for #LearnOnOne – a One Africa TV educational programme, Rukee prides herself on her ability to merge her journalistic skills and communications expertise to help Namibian brands stand out.
EINO JOHN MAX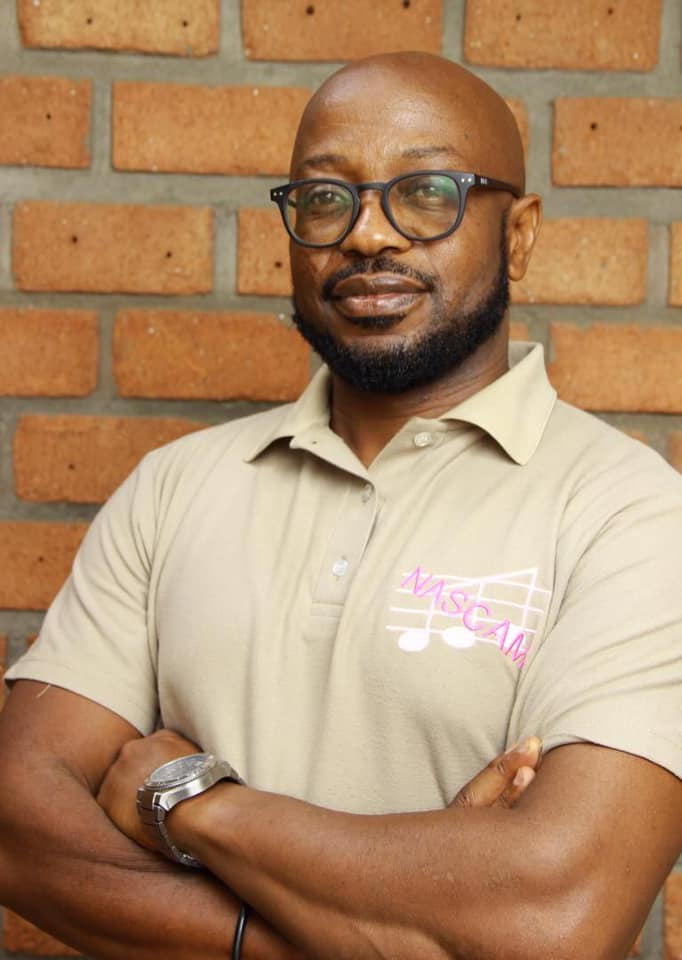 Eino John Max is the chief executive officer of NASCAM, which administers the rights of the authors, composers and publishers of music in Namibia. He is the chairperson of the CISAC Africa Region, a sub-regional body that is responsible for all the collective management organisations in Africa. He has served on many creative industry committees representing authors, composers and publishers of music as well as other artistic disciplines. He is one of the longest-serving executives in the collective management organisations (CMOs) of Africa and has helped many establish copyright societies. Max has played a role in the development of the Southern, East Africa Copyright Network copyright guide policy and was one of the founding executive members of that committee. He also served as a member of the national committee of the United Nations Educational, Scientific and Cultural Organisation in Namibia, representing the interests of the creative industries. Max has served on many national committees that deal with arts and culture and his main focus is to guide and maintain the protection of the rights of creators, and fight piracy in Namibia.
GAZZA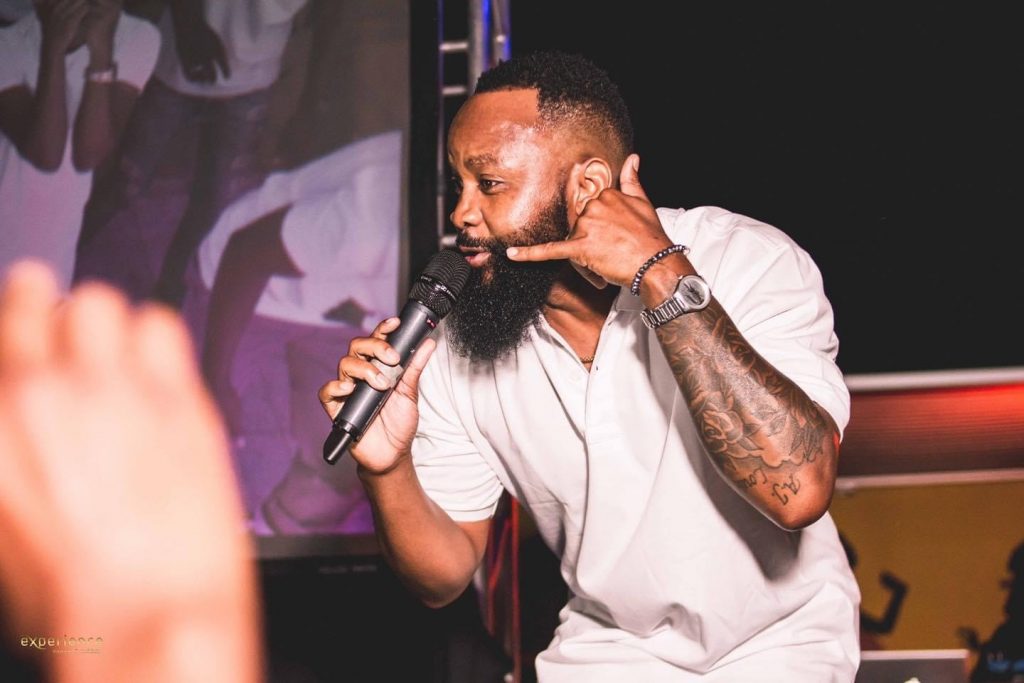 Lazarus Karandu Shiimi, mostly known as Gazza, is a musician, entrepreneur and philanthropist. After completing matric, he went to South Africa to pursue his studies and make a name for himself. Gazza studied marketing at Boston City Campus and Business School in Cape Town and later focused on building his music brand. His music is a mixture of kwaito, dancehall, house, reggae, amapiano and hip-hop. Gazza sings about real-life issues, and his 'Chelete' music video, which talks about the financial challenges Namibia is facing, made him the first Namibian artist to reach one million views on YouTube. With 12 albums to date, Gazza has won more than 30 music awards, including five Namibian artist of the year awards and two Channel O Africa awards. With a career spanning over 16 years, he has won the most accolades in the existence of the NAMAs since 2011, with 19 awards, including artist of the decade.
CISLÉ JACOBS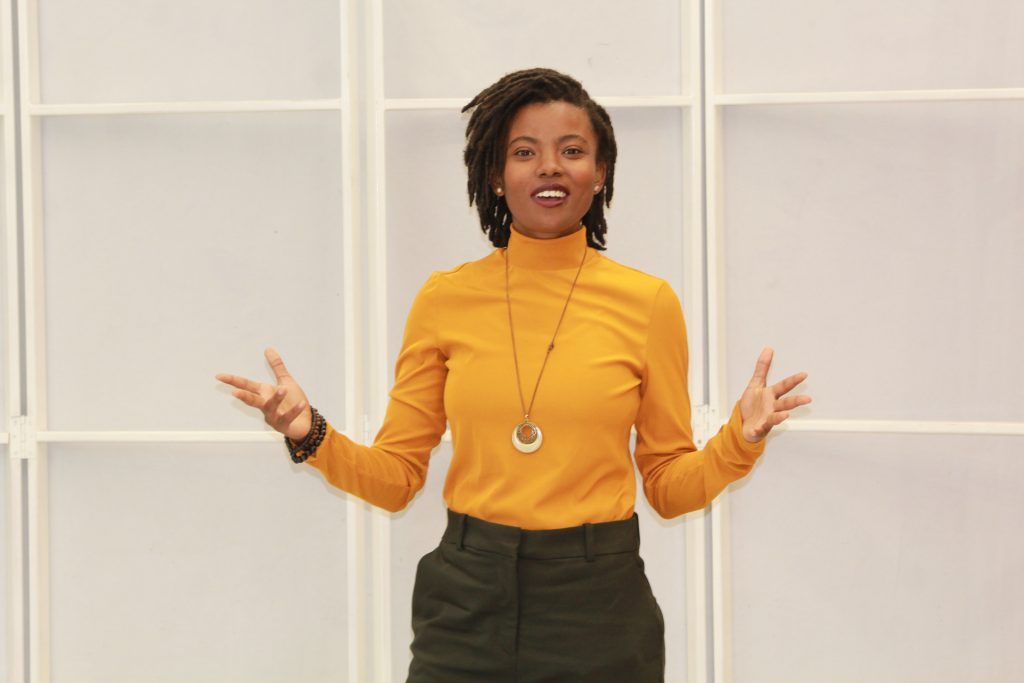 Cislé Jacobs holds a LLB (honours) degree from UNAM; and a LLM (specialised in IP) from the University of Cape Town. Cisle has practiced in the legal fraternity and worked in the corporate industry for PwC and Momentum Metropolitan Namibia group of companies. She has freelanced in IP consulting for years and in 2020, founded Intrik™ Consulting Services- a business specialising in IP consulting. She is passionate about the human mind and its creative products.
LLEWELYN ADAMS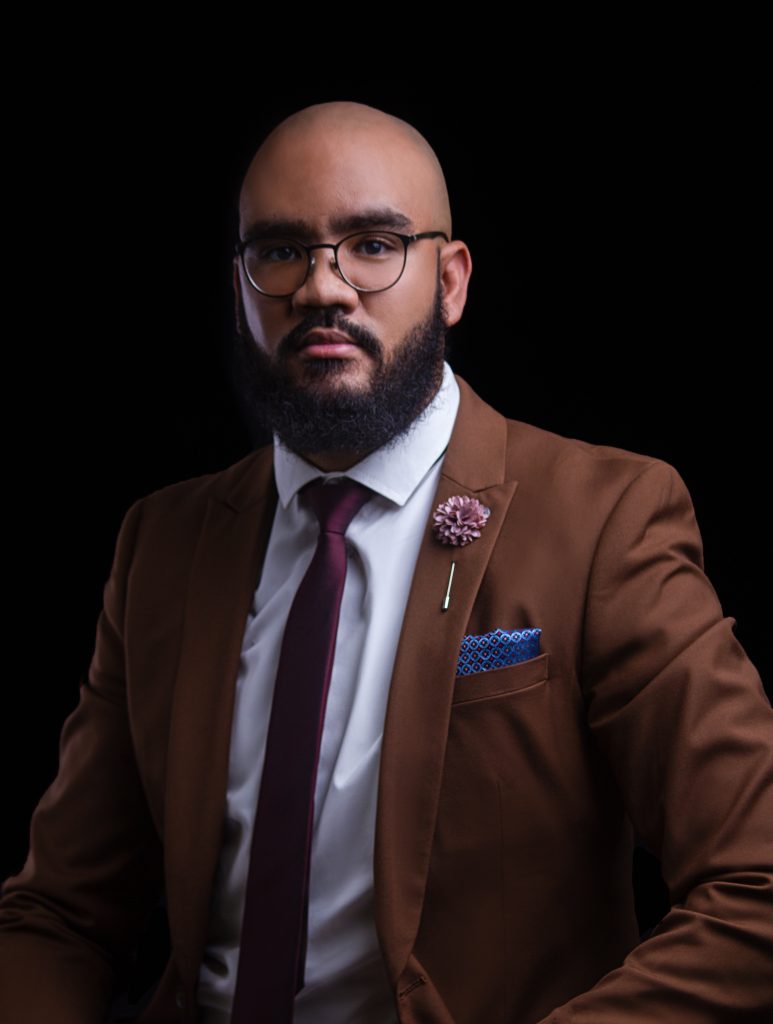 Llewelyn Adams is the founder of the Namibian music site and e-commerce business DONLU Africa, which was established in 2017 with the sole purpose of offering Namibian artists a chance to sell their music and get paid in real time. This mission was realised through various strategic partnerships with companies such as PayToday Namibia and DPO Group. With music being the backbone to everything at DONLU Africa, the company is focused on music technology and market development.
DANIEL NELUMBU (ibuynam)
ibuynam is a business that fully specialises in a secured online streaming, events management and online ticketing system. The digital pioneering transformer focuses on secured, monetised live streaming, video on demand (VOD) streaming, events management (box office services), online ticket sales, and management.
EMILY DANGWA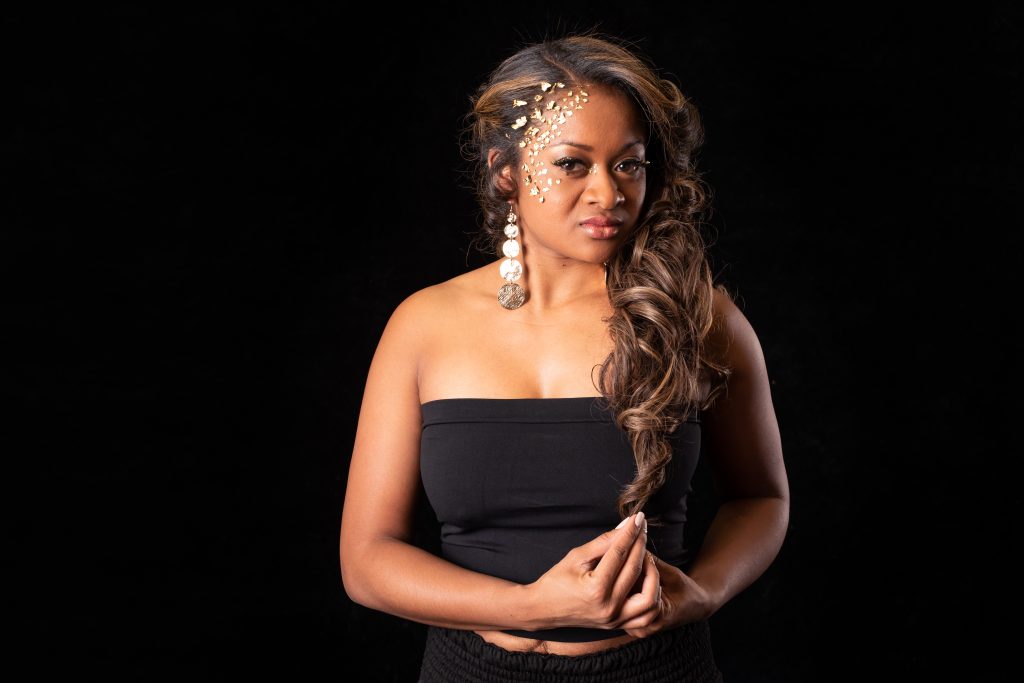 Emily Dangwa completed her undergraduate in opera studies and postgraduate – with distinction – in music performance from the University of Cape Town. She worked in Cape Town, singing in the Baxter Theatre and Arts Cape for productions. She has performed in productions in South Africa, on various Namibian stages and corporate productions. Through her music academy, ED Music Academy, she has produced and organised numerous music productions incorporating classical forms. Dangwa is also a vocal coach for the RNB Song Night performers and works very closely with local classical composers to premiere their work in local languages. ED Music Academy offers vocal coaching, music theory, and piano, and her production company ED Music Production strives to showcase these talents through performance.
SUZY EISES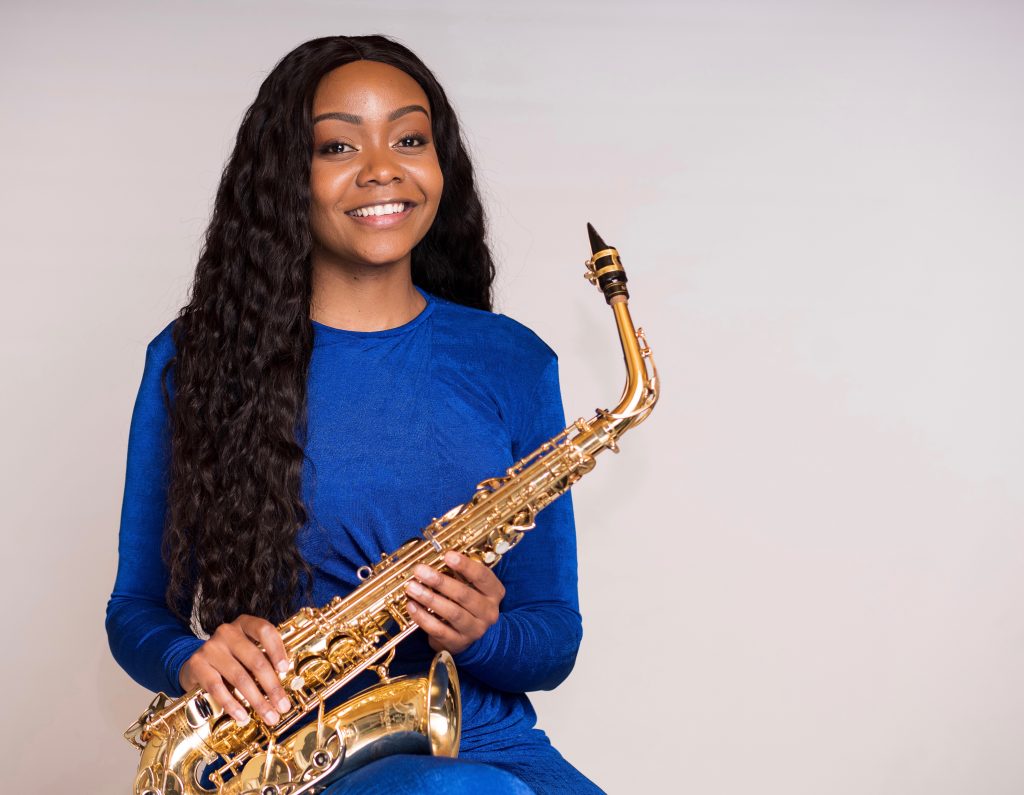 Suzy Eises is a saxophonist from Windhoek, Namibia. She began playing the saxophone in high school. Eises has received certificates from music schools in the UK and US, and has been making a name for herself as one of Namibia's most sought-after instrumentalists; performing at corporate, private and government functions. In February 2018, she and fellow singer Elemotho represented Windhoek in a performance by San Antonio's International Sister City Jazz Ensemble.
BURTON REID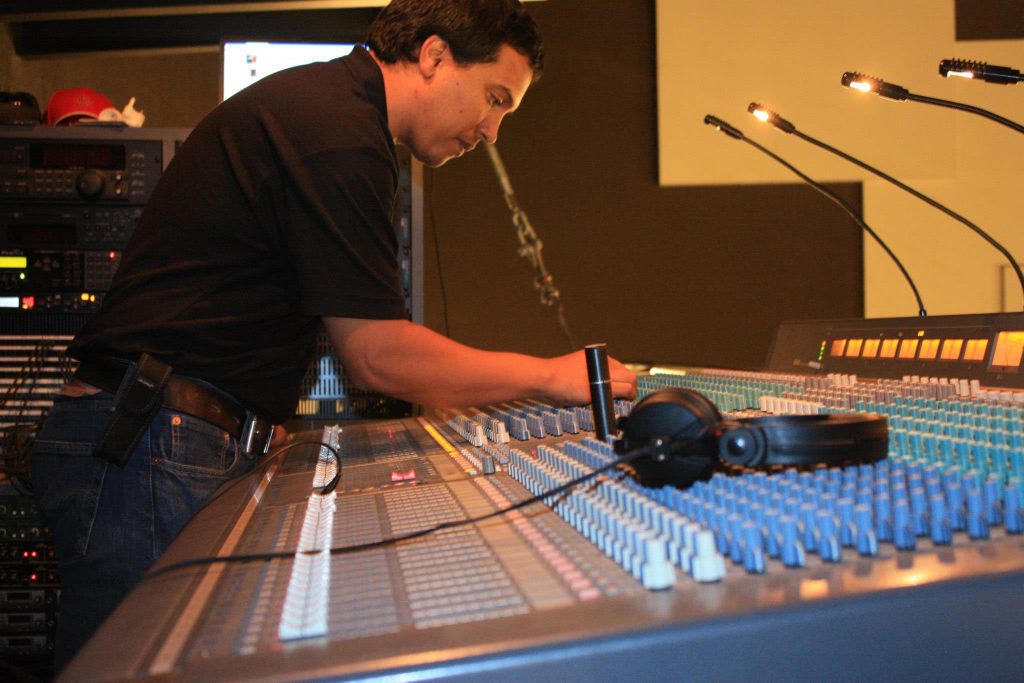 Burton Reid is a Namibian sound engineer with over 20 years of experience in various disciplines in Namibia and South Africa. He started off in television and radio in Namibia. His primary focus at present is music production for live events, recording, mixing and mastering. He has conducted various workshops in music production techniques, and is driven by his passion for music, respect for people and desire to learn.
ALMA ULAMBA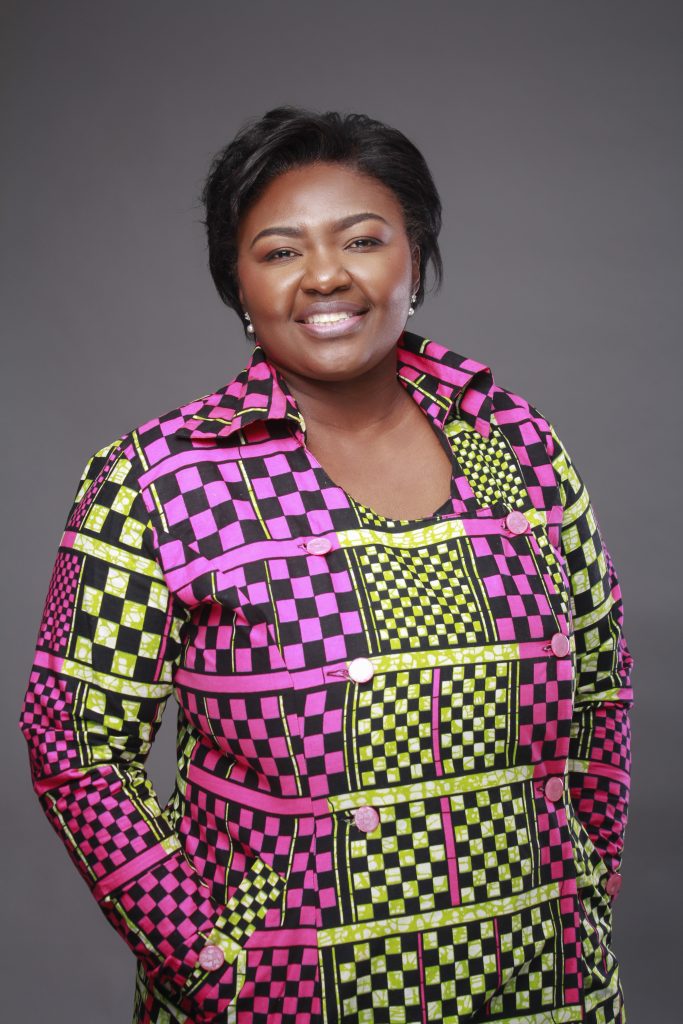 Alma Ulamba is an avid devotee of all things culture and arts. She comes from a musically inclined family and has a training background in television production from the Natal Technicon in Durban, South Africa, now known as Durban University of Technology (DUT). From 2003 to 2014, she worked as the NTN's programming and production manager, as well as the theatre's regional theatre coordinator. She has vast experience in managing productions and festivals, such as notably being part of the organising committee of the Windhoek Jazz Festival (2015 to 2019) and Ae// Gams Festival. Ulamba has served on many boards such as NACN deputy chairperson (2005 to 2009), NASCAM (2007 to 2013) and NACN chairperson (2009 to 2012). She has also served as a judge for the NAMAs for a tenure of 10 years. Since 2014, she has serves as the General Manager of the NTN.