The National Theatre of Namibia (NTN) has proudly released the THEATRE PRACTICES AND BUSINESS IN NAMIBIA READER 2021 on 30 August 2021. The online reader is a compilation of perspectives by eighteen Namibian theatre and creative practitioners, offering recommendations on how emerging theatre artists could navigate theatre practices sustainably in the country.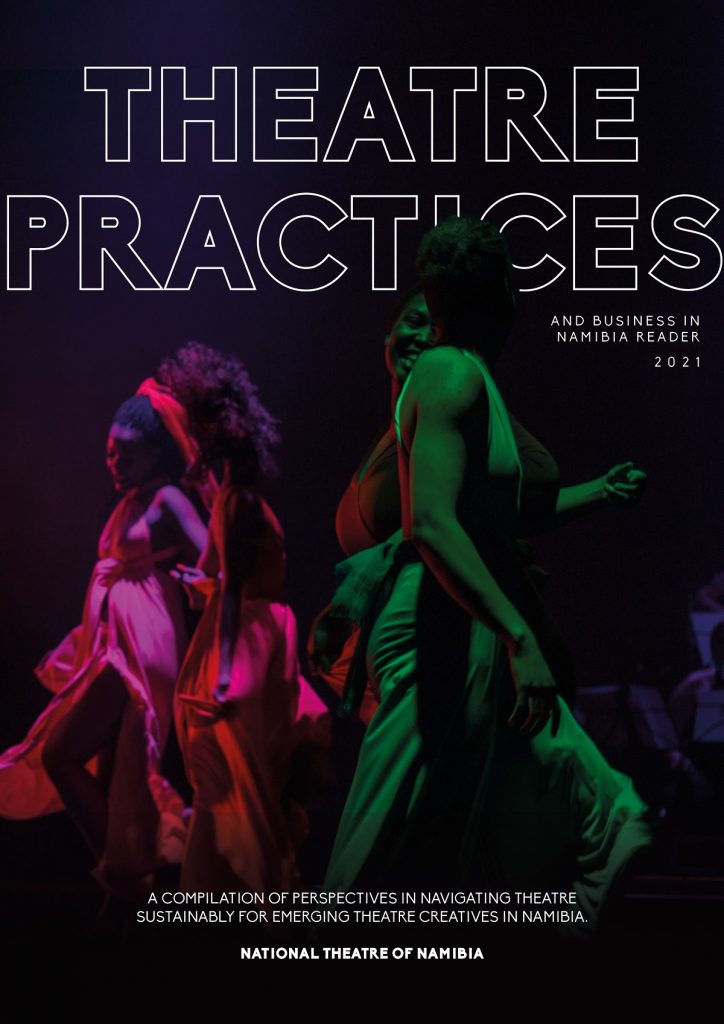 Through interviews and written segments, the capacity-building reader includes an overview of some lived experiences in and around the Namibian theatre environment. Additionally, the publication sheds light on available opportunities for drama graduates, demystifies the viability and uses of storytelling skills, and offers recommendations on artistic applications for alternative sectors and industries in Namibia.
The contributors cover varied areas such as arts administration, working as a producer, professionalism and etiquette, branding and marketing, filling industry gaps, storytelling in sales and advertising, cultural management as well as careers in the corporate, wellness, research, and education spaces.
Targeted for emerging talents and students of theatre practices, the online reader aims to leave readers with critical considerations for professional development, career direction, and cross-sectoral application.
The reader is available for download at no cost, for the public here across the period of 24 months.
The publication is proudly supported by the National Arts Council of Namibia.
For more information, contact NTN Public Relations Officer, Ms. Desiree Mentor, at pro@ntn.org.na / 061 374 400.
---
DETAILS ON CONTRIBUTORS
---
HAZEL HINDA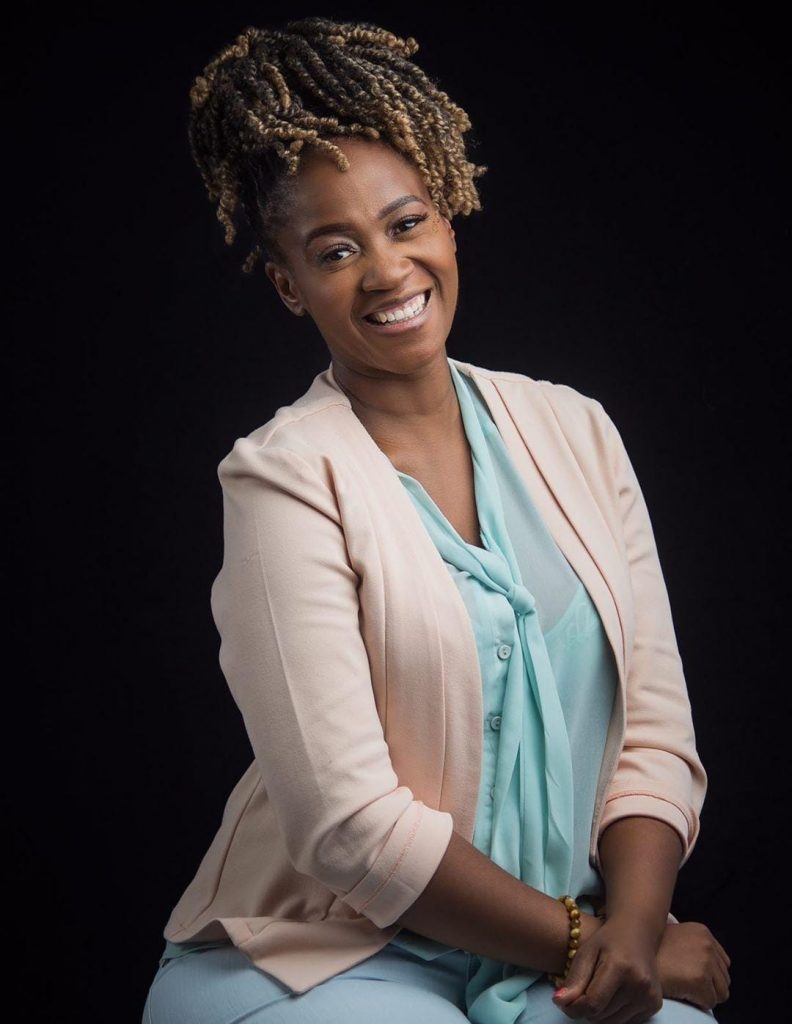 Hazel Hinda has more than 13 years of experience in theatre, film, television as well as voice-overs. She graduated with a diploma in performing arts (drama) from the Tshwane University of Technology in Pretoria, formerly known as Pretoria Tech. She started her professional career as an actress on the set of the well-known South African soapie '7de Laan' in 2006, and played Danny for three years. Since then, Hazel has worked as a freelance actor and continues to be active in the growing Namibian theatre and film industry.
GIRLEY JAZAMA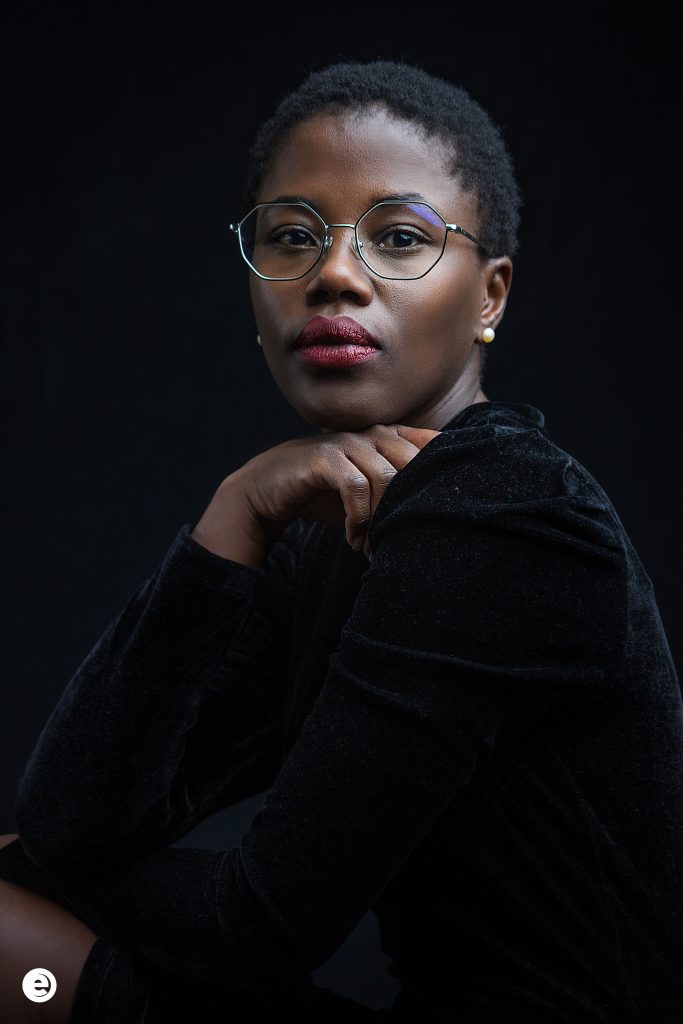 A Hollywood Immersive alumna, Girley Jazama has been acting in film and theatre productions in Namibia for more than 15 years. Most recently, she is the recipient of the 2020 Sotigui best actor in Southern Africa award as well as the Sotigui D'Or award for her role as Sylvia Kamutjemo in the feature film 'The White Line', directed by Desiree Kahikopo and co-produced by Girley. She has also been nominated for a 2020 Africa Movie Academy Award (AMAA) for best actress in a leading role for her role in 'The White Line'.
Kulan Ganes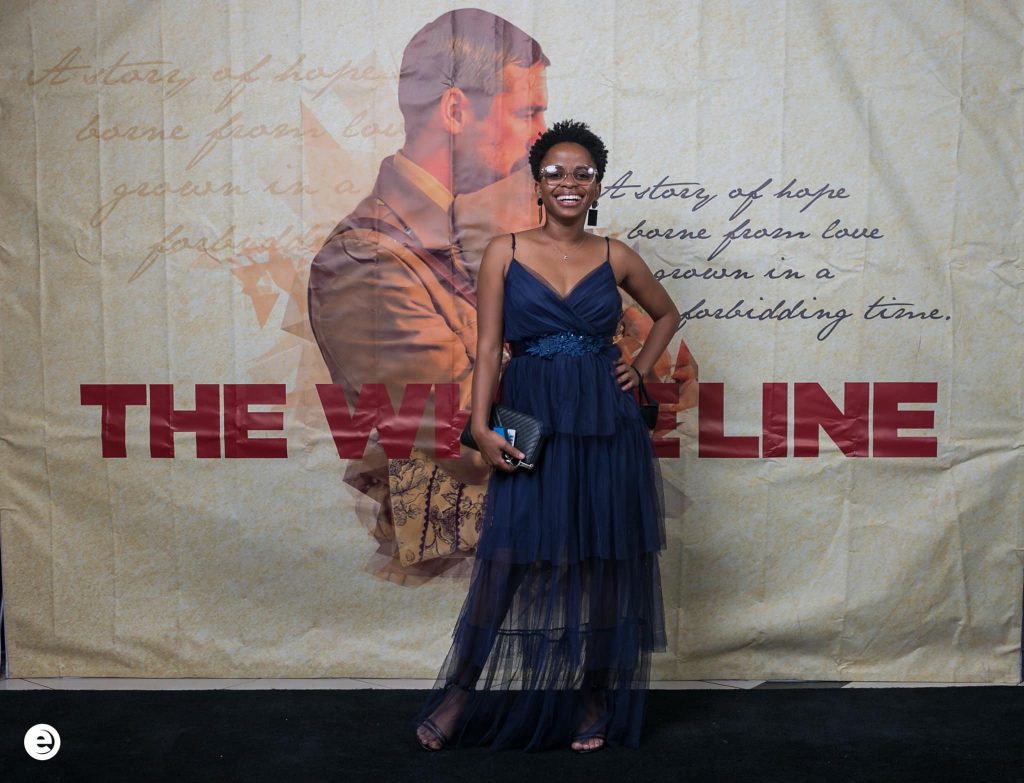 Kulan Ganes is an all-round creative who has over 15 years of experience in the film and entertainment industry. She has a certificate in film and television make-up artistry from Prestige Academy in Cape Town and was part of the Oscar and BAFTA award-winning make-up team for the Australian post-apocalyptic film 'Mad Max: Fury Road' (2015). Kulan has made a name for herself by continuously working to ensure training and a favourable working environment for artists while providing clients with premium talent. She is the director of the recently-launched casting agency, Pencilled Casting, which seeks to recruit unique talent in Namibia.
Fellemon Ndongo
Fellemon Ndongo has qualifications in media arts technology and communication. He is a well-known film-maker and performer with interest in the live events industry. He has experience in writing and directing numerous stage productions.
Ndinomholo Ndilula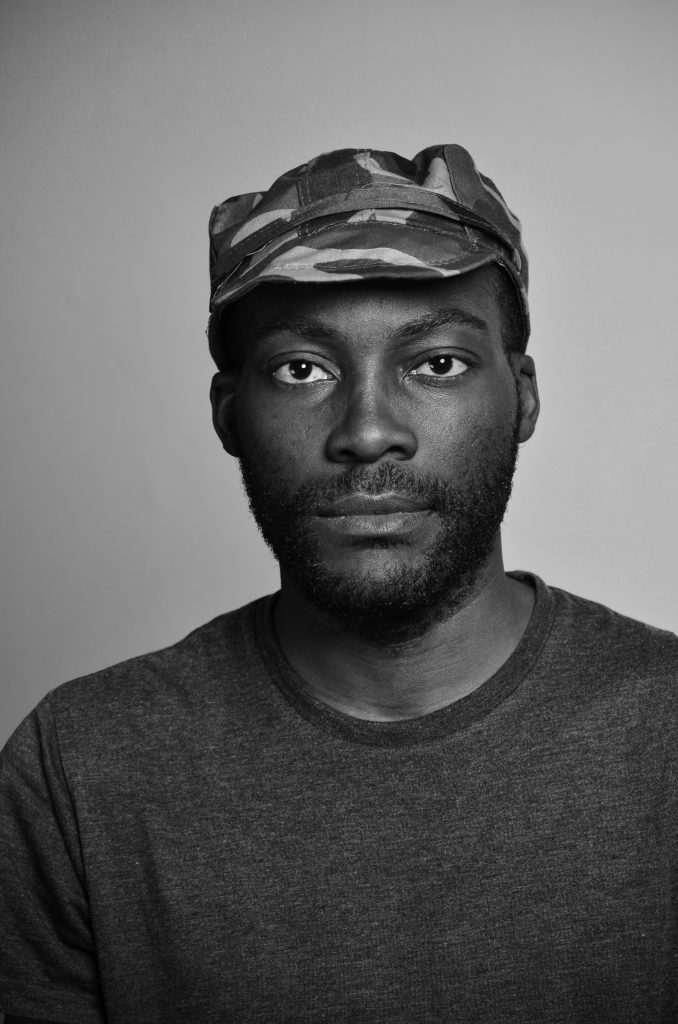 Ndinomholo Ndilula prides himself in working with hybrid-strategies based on creative, computational and entrepreneurial thinking. He is a graduate of the University of Pretoria with an honours degree in drama and is completing a master's degree in arts administration from Indiana University. His academic and professional interests lie at the intersection and meeting point of the creative economy, AI technology, and development economics.
iBUYNAM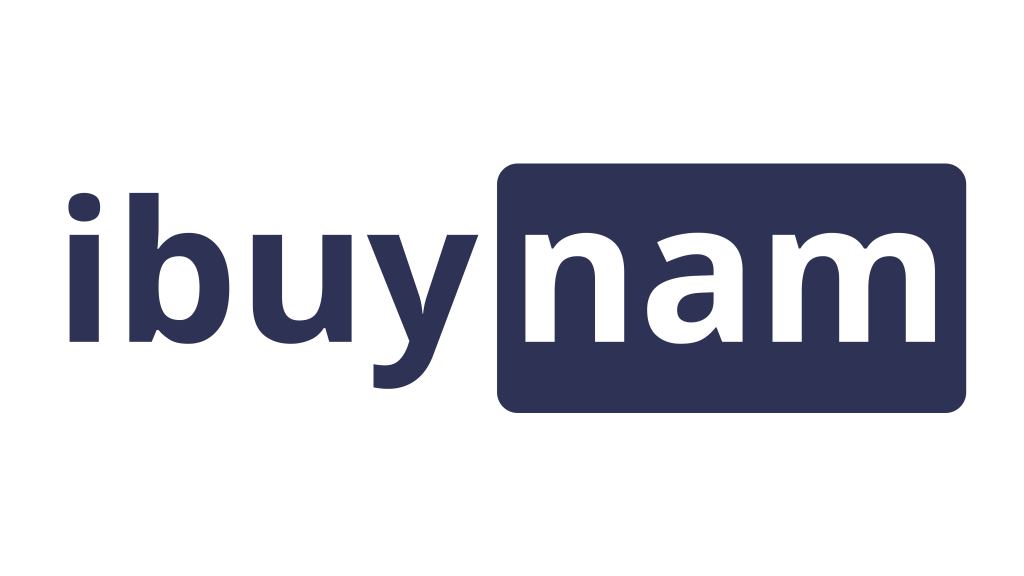 SANDY RUDD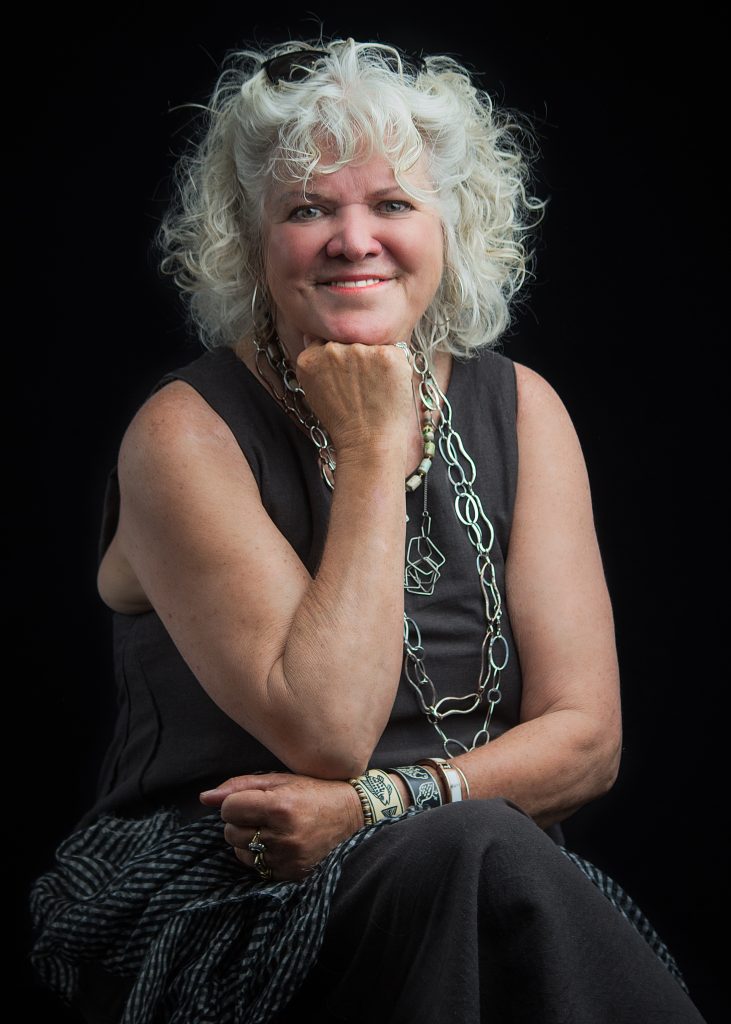 For over 30 years, Sandy Rudd has worked as an artistic director, producer, lecturer and manager of the Bank Windhoek Theatre School and the College for the Arts in Windhoek, Namibia. Sandy has been passionate about theatre and live performances ever since she can remember. Her productions have toured both nationally and internationally.
VERONIQUE MENSAH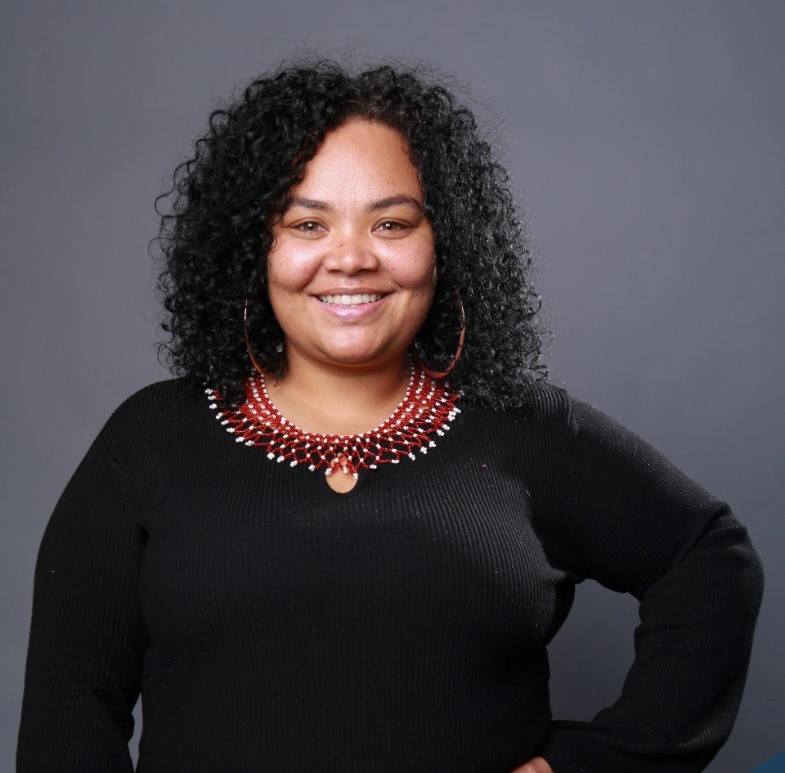 Veronique Mensah is a Naledi Award nominated performer, storyteller, theatre-maker, researcher, writer, applied theatre practitioner and producer. She is the executive producer of VM Born Stars Productions CC, the co-founding president of the Peace Strings Network, the co-executive director of the Owela Festival (Germany, Namibia) and the co-producer of the Kalahari International Festival of the Arts (Namibia).
ZELRINE VERDOES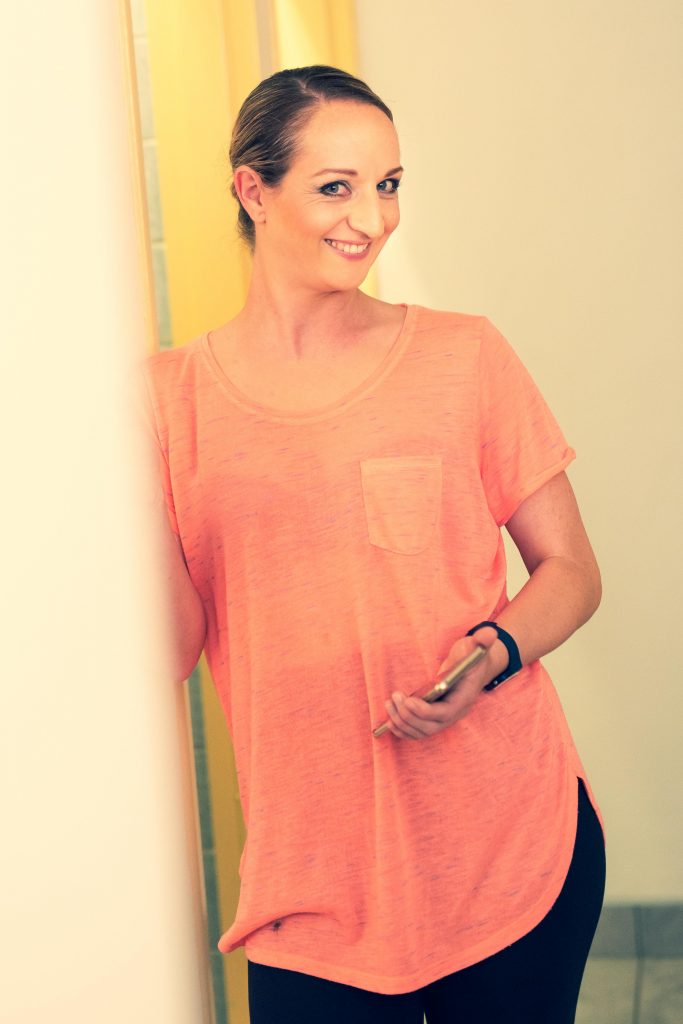 Born in 1985 in Rundu, Namibia, Zelrine Verdoes spent much of her life in Cape Town, South Africa from the age of 10. She received her Cecchetti ballet training qualifications and a Sport Science degree. After moving back to Namibia in 2011, Zelrine taught First Language English at Windhoek Gymnasium High School for two and a half years. In 2014, she bought the National Ballet School from Jenny Schuster and took up teaching ballet full-time.
Lavinia Kapewasha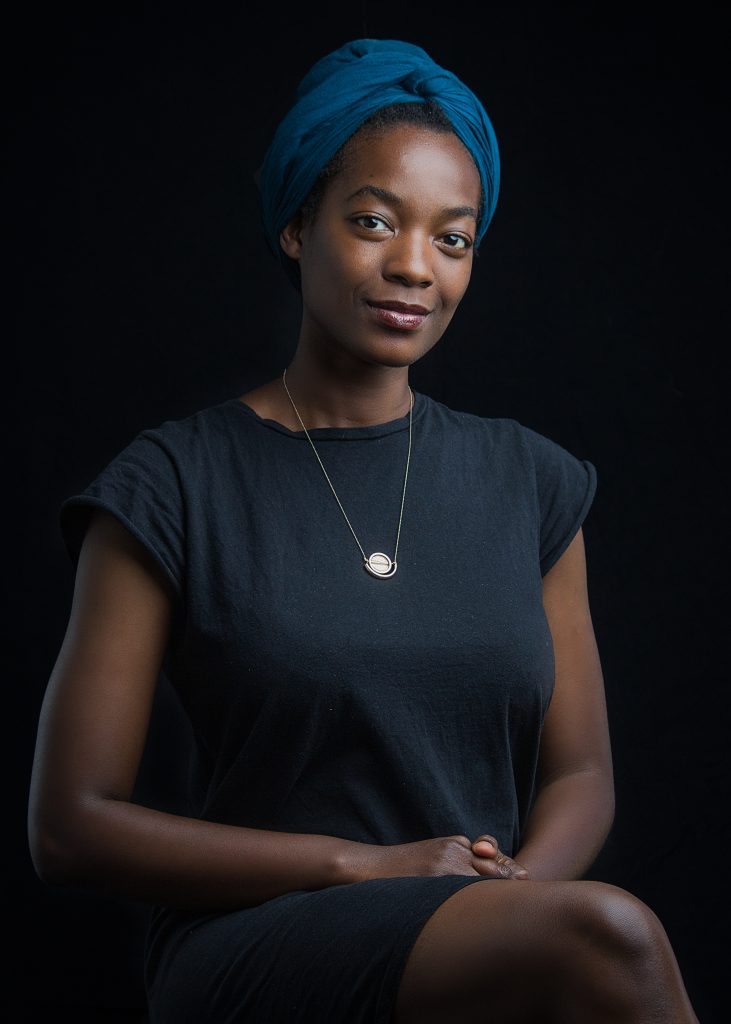 Lavinia Kapewasha is an all-round creative, performer and film-maker. She describes herself as multi-dexterous, taking a liking to being on stage and behind the scenes as well. She is the cofounder of Dark Crown Productions. She is the current production coordinator at the NTN.
MICHELLE NAMASES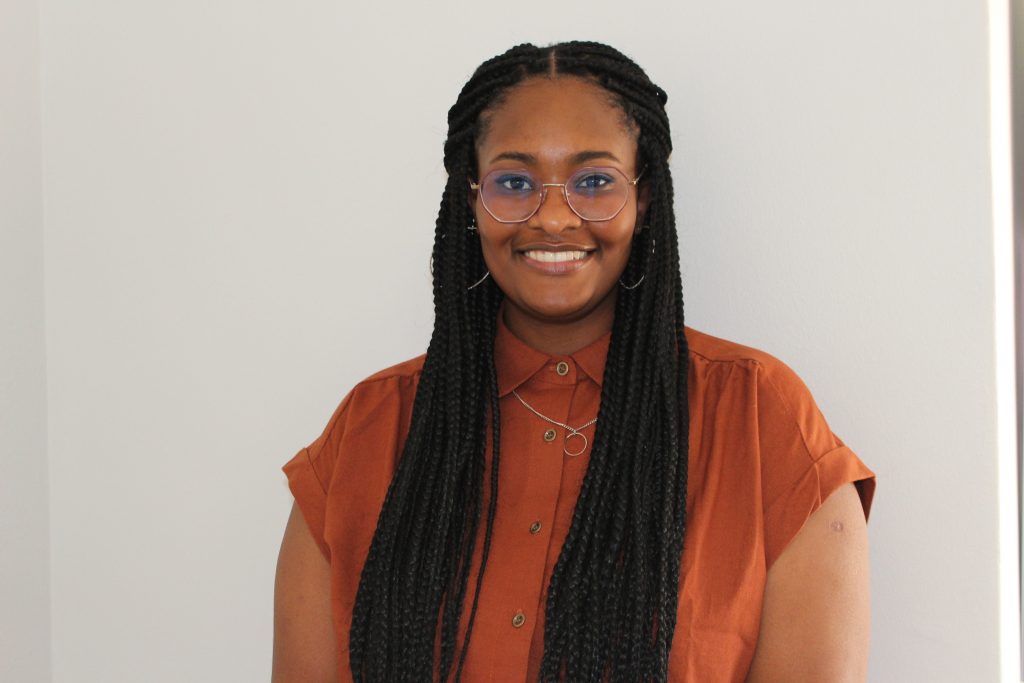 Michelle A Namases is a young, purpose-driven Namibian arts administrator, committed and passionate about changing the landscape of the creative industry in Namibia. Her work as the cultural programmes coordinator at the Goethe-Institut Namibia has assisted her in coordinating and facilitating cross-cultural multidisciplinary work that has benefitted young emerging artists. Her main interest is bridging diverse contemporary social views through innovative and stimulating artistic approaches.
Dr. LAURINDA OLIVIER SAMPSON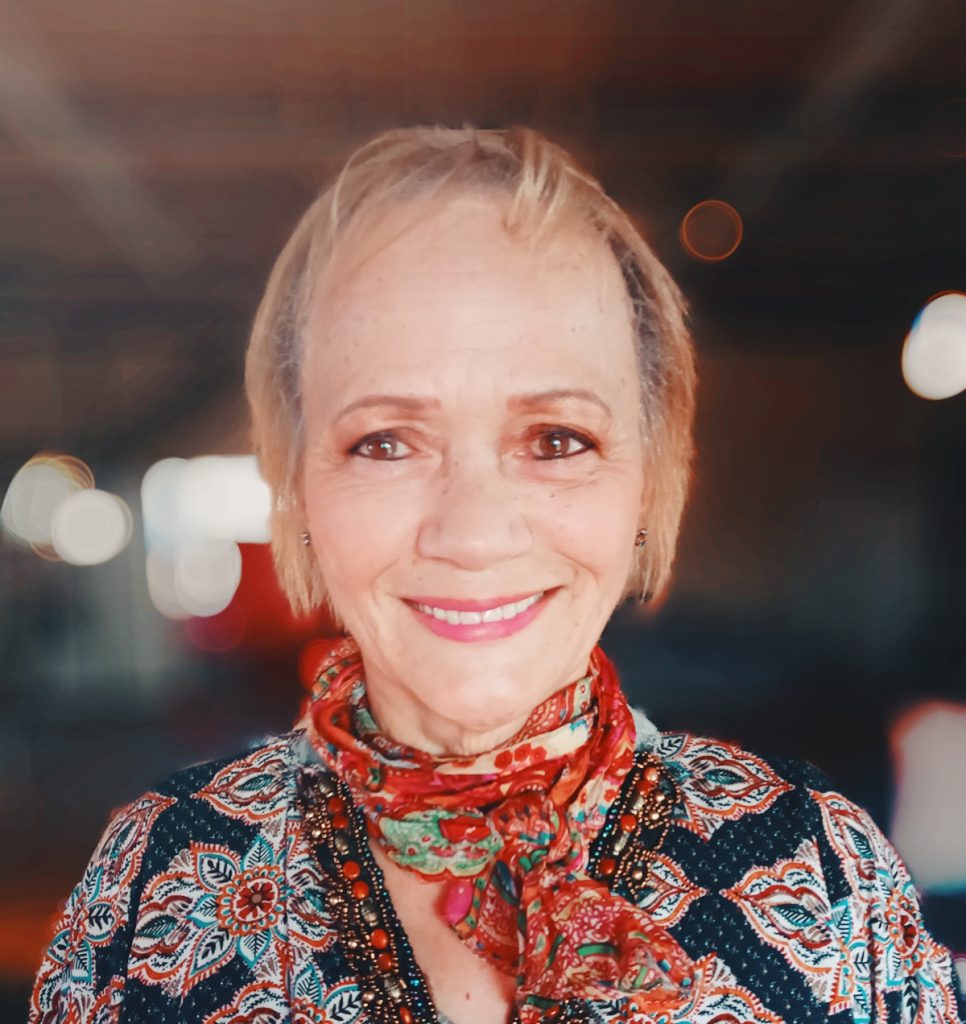 Dr Laurinda Olivier-Sampson is a lecturer and the section head for drama in the Department of Visual and Performing Arts at UNAM. She has written a number of plays that have been performed over the years, two of which were published in New Namibia Plays Volumes 1 and 2. She is often involved in projects where informal, grassroots performers are given performance and employment opportunities. In 2012, she received a Lifetime Achievement Award at the Namibian Theatre and Film Awards in recognition of her contribution to the development of theatre in Namibia.
BETTY SIBESO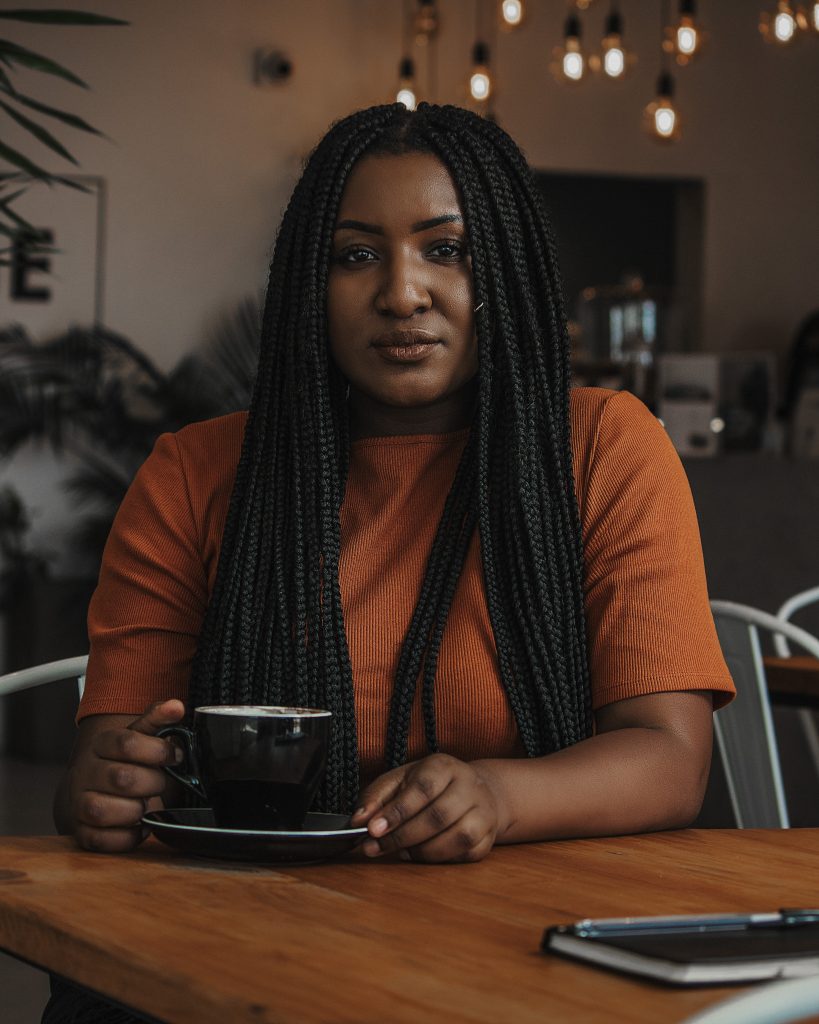 Betty Sibeso is the creator of Namibia's leading digital magazine, Monochrome Magazine, and the founder of creative agency Beso Media.
TRIXIE MUNYAMA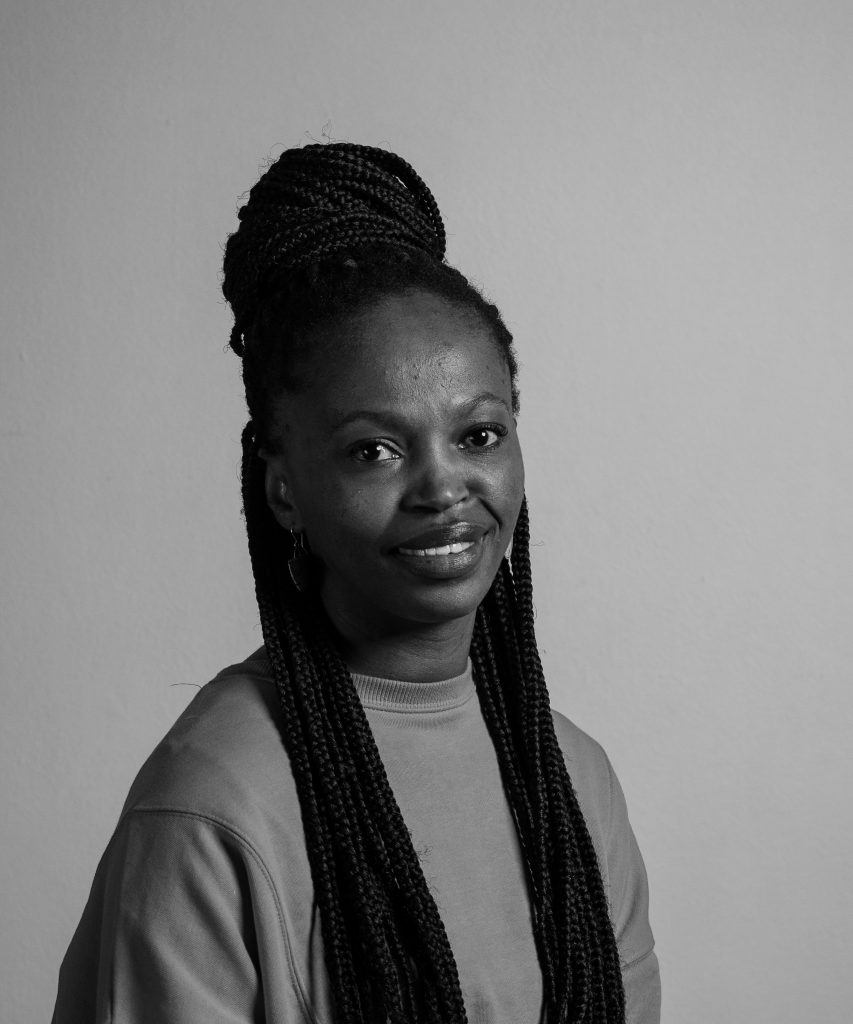 Trixie Munyama's dance career began as the SWAPO Pioneers' Cultural Group leader, performing and observing traditional Owambo dances in the Kwanza Sul camp. She went on to formally train at Leyton College, London, in performing arts, with a major in contemporary dance before working with young and elderly people in northern Namibia for Tudhaneni Dance Project, using traditional dances as modes of preserving heritage. After graduating from the University of Cape Town (UCT) – majoring in African dance, Trixie has been employed at COTA where she continues to work as a dance lecturer focusing on dance performance and the practice and theories of dance. She is the founder and artistic director of Da-mâi Dance Ensemble (DDE) whose work addresses topics such as post-colonial politics in contemporary society. She regularly curates independent creative projects.
SEPISO MWANGE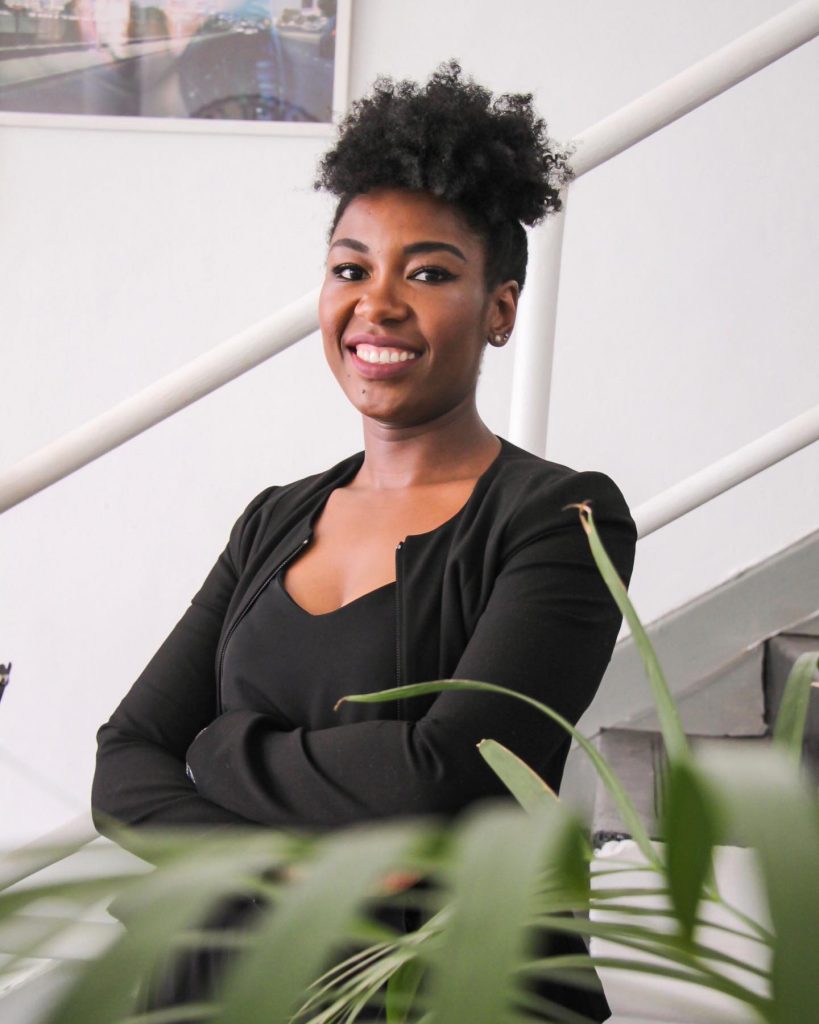 Sepiso Mwange is an applied theatre practitioner, a lecturer at UNAM, a radio host, a communication coach and a 2019 Mandela Washington Fellow. She is also a recipient of the 2019 NTFA for best stage, set and costume. She has performed in and directed productions on both the local and international stage.
SVEN-ERIC MULLER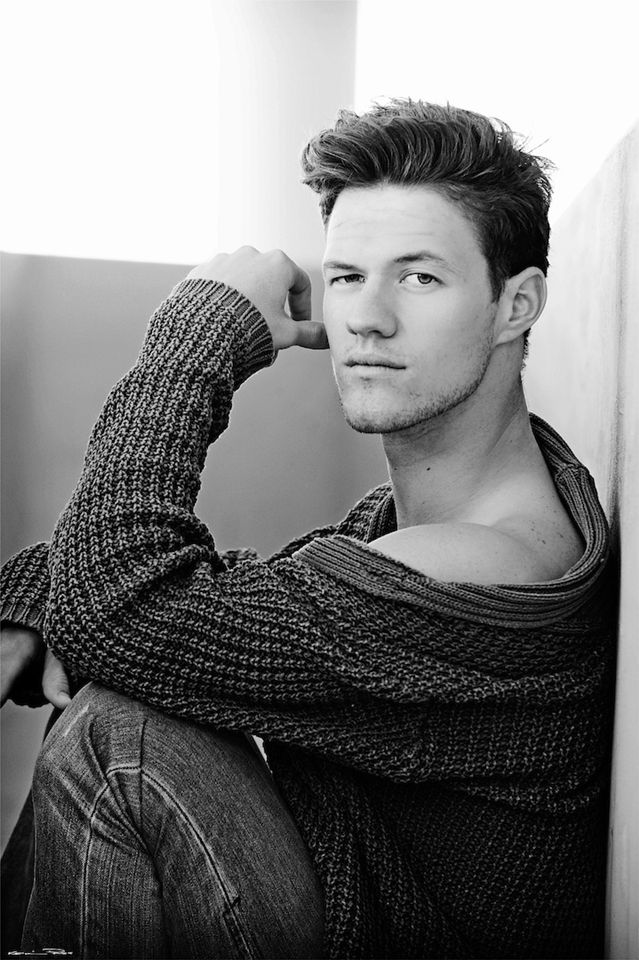 Born and bred in Namibia, Sven-Eric Müller pursued a formal education in theatre. He spent the last decade in the professional South African theatre industry with a short stint in Australia and the odd trip to Namibia. During his theatre career, Sven-Eric spent five years with a contemporary ballet company, growing to from apprentice to principal. He moved on to musical theatre where he did everything from cabaret to 'West Side Story'; many musicals led to buckets of knowledge and experience in theatre practices. He shifted gears once more and entered the creative space though choreographing and directing his contemporary ballet 'Aivilo'. He has been the resident choreographer for Gate69 (cabaret theatre) in Cape Town for the past four years. Recently, his career took another shift to the healing arts where he is co-facilitating trauma release through dance in a six-month programme alongside his partner Melissa Mukaiwa, called Release and Renew.
VICTORIA SANYIME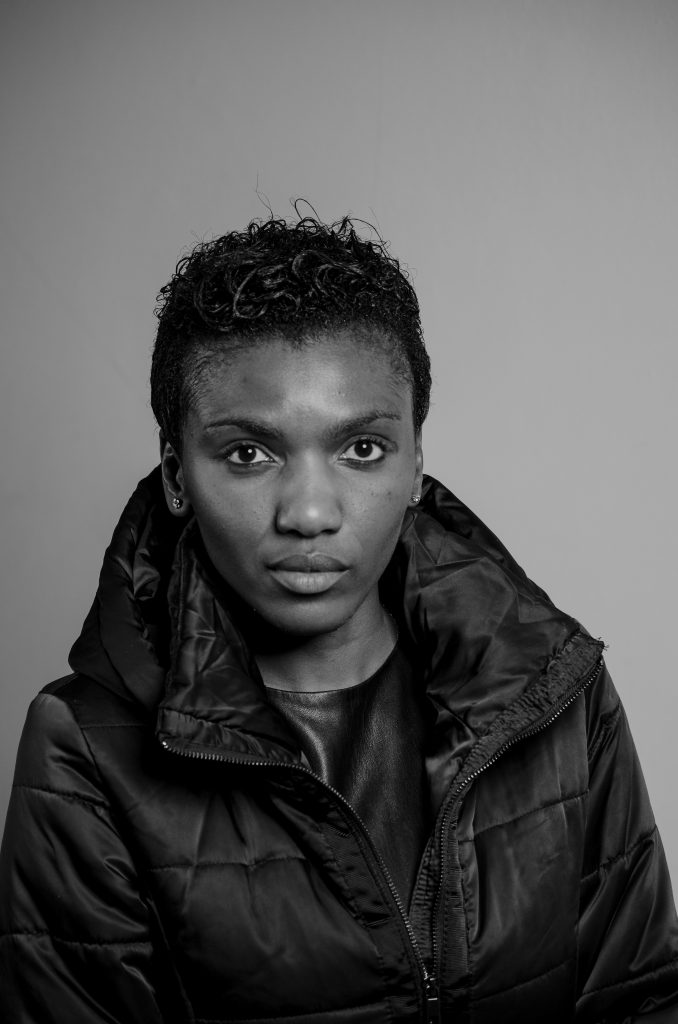 Victoria Sanyime freelances in the advertising, film and theatre sectors. She also teaches scriptwriting at COTA on a part-time basis. Her love for stories goes as far back as she can remember. She has studied performing arts at UNAM and has a keen interest in the anatomy of a story. She has worked on numerous award-nominated and award-winning local productions. Her proudest achievement to date, in this space, has been getting to work as the screenwriter for the Namibian team on 'Breaking Borders', a SADC female film-makers collaborative project.
PATRICK SAM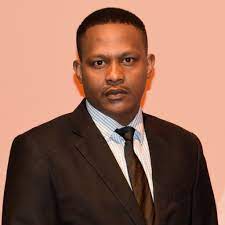 Patrick Sam is a Namibian thought leader, born and raised in Katutura and Khomasdal in Windhoek. He is an international development expert, anchor and art activist. As a Fulbright scholar, he completed an MA in International Education Development from Columbia University in New York City and holds a BA (cum laude) from University College Utrecht in the Netherlands.