CREATIVE DESIGN LAB (CDL)- CYCLE INTERRUPTED
20 September – 16 November 2020
CYCLE INTERRUPTED is an interdisciplinary black box installation that developed from a 2-month CREATIVE DESIGN LAB which saw 10 (ten) conceptual, performance and technical creatives work together to exchange new ideas for Live Arts in Windhoek. The lab produced an immersive Black Box installation that offered audiences an invigorating way of experiencing performing, digital and technical arts in the city.
November, 12-16, 2020
Co-produced by the National Theatre of Namibia and Goethe-Institut Namibia.
ABOUT
Co-produced by Goethe-Institut Namibia (GI) and the National Theatre of Namibia (NTN), the installation featured an orchestra of happenings brought by an interdisciplinary interaction between sound, voice, light, gesture, space, movement, set, costume, face, and body all stratified in discordant and harmonious ways.
TRAILER:
THE ARTISTS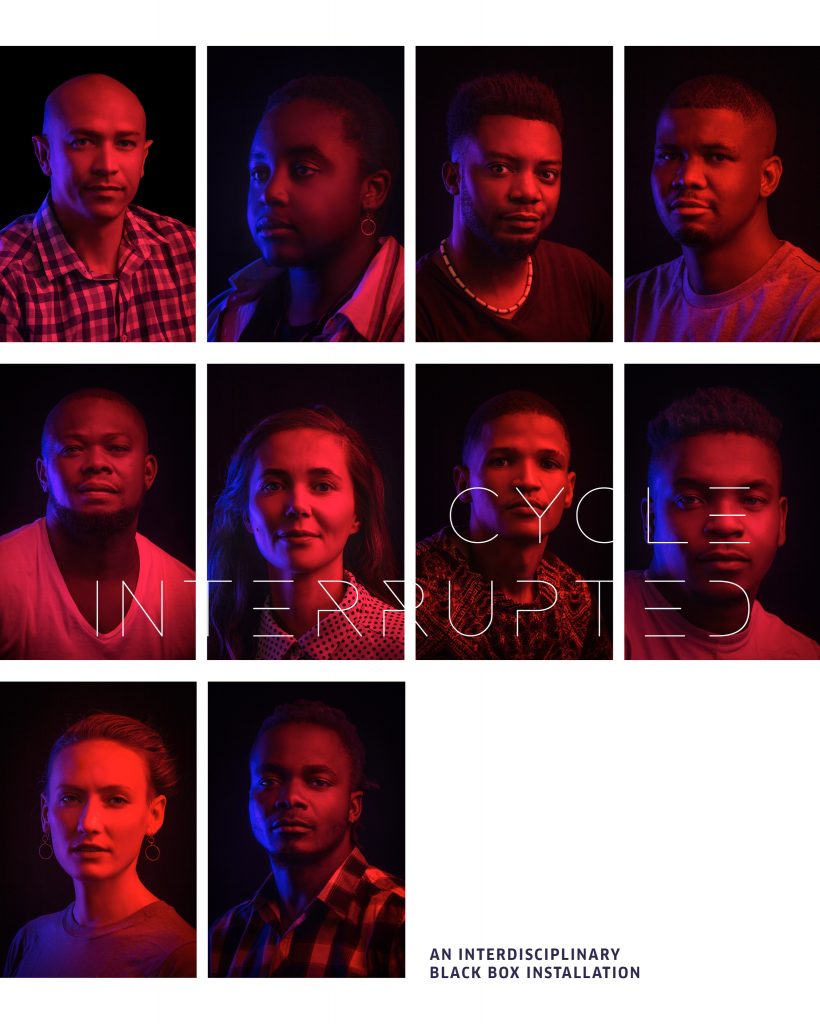 Desmond Coetzee – Technical Director
Kate Matzopoulos – Performance Curator
Fellemon Ndongo – Stage Manager
Manfred Isaaks – Audio Visual (AV) Designer & Technician
Jermaine Mbundu – Sound Designer & Technician
Gillroy Barmann – Light Designer & Technician
Martin Amushendje – Videographer, Media Content Creator & Sound Designer
Angelina 'Tashia' Akawa – Performer
West Uarije – Performer
Mel Mwevi – Performer
SUPPORTING CREATIVES:
Virgil Mwatotele – Animator
Andrea Zimba – Womb Installation Artist
Hafeni Frans – Costume Designer & Maker