CAREER HIGHLIGHT WITH JOALETTE DE VILLIERS
---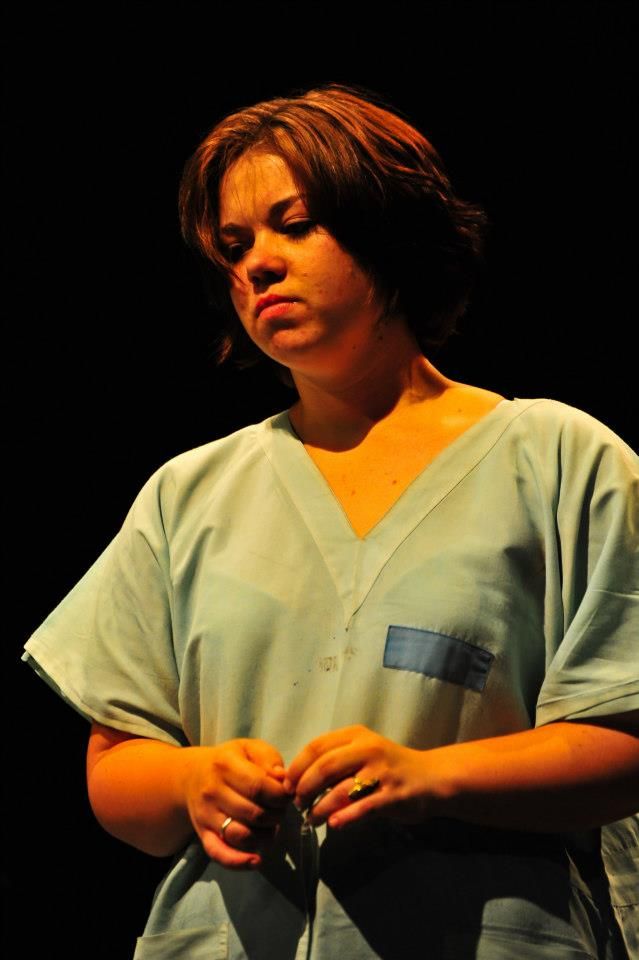 JOALETTE DE VILLIERS
Actor/Teacher/Student
Roles Played:
Theatre:
Story of Red
Deur die Tralies
Broken Buttelflies
Film:
Just Drive
#LANDoftheBRAVE Film
The White Line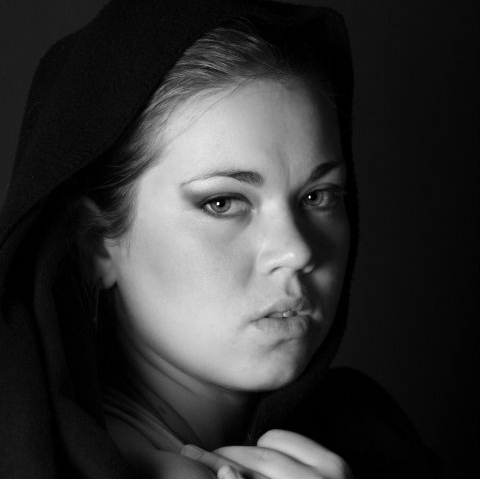 "An honest, open and raw performance is your best performance

Joalette De Villiers (Best Actress in Theatre, 2012 NTFA)
---
Joalette de Villiers, is an Actor, teacher and now student who won the category for best Actress in Theatre at the 2012 Namibia Theatre & Film Awards. She played the part in the film ''Just Drive'' which broke the Guinness World Record for Fastest Script to Screen film, and starred in two Internationally acclaimed and awarded films; namely #LandoftheBraveFilm and The White Line.
De Villiers who is known for her joyful bubbly personality off-screen and great work ethic, is our career focus for this month. She shares with us how she dabbles as an actor, teacher and student.
On top of being an actress, you have a background in teaching. Tell us about it.
I taught Drama, Life skills and Afrikaans from 2014 till 2019. It was a school that accommodated learners with learning barriers. It was some of the best years of my life. The learners definitely teach you some days more than you teach them, and it was an extraordinary feeling seeing some of my students flourish and excel in Drama, having had a 100% pass rate for 5 years. Some even attended The World Championships of Performing Arts in L.A.
What is the biggest challenge(s) you faced and overcame as an Actor/Arts teacher?
Then, now and probably always is dealing with nerves, backstage or onset. Whether my own or my learners, it remains a mental battle. Dealing with those do get better with time. I've learned the best way to deal is to expect nothing and just do your best. An honest, open and raw performance is your best performance. And not be too hard on yourself when you do screw up.
What is your philosophy towards work?
Honestly, whether in life or performance, it's probably a mixture of "You're only as good as your last performance", "Work Hard, Play Hard", "Patience is a Virtue" and "Life is like a box of chocolates, you never know what you're going to get." And most importantly, "You can't pour from an empty cup." When you need to rest, rest. Yes, sometimes, with schedules getting overloaded and whatnot, you can't, but man oh man, you HAVE TO make time to check in with yourself.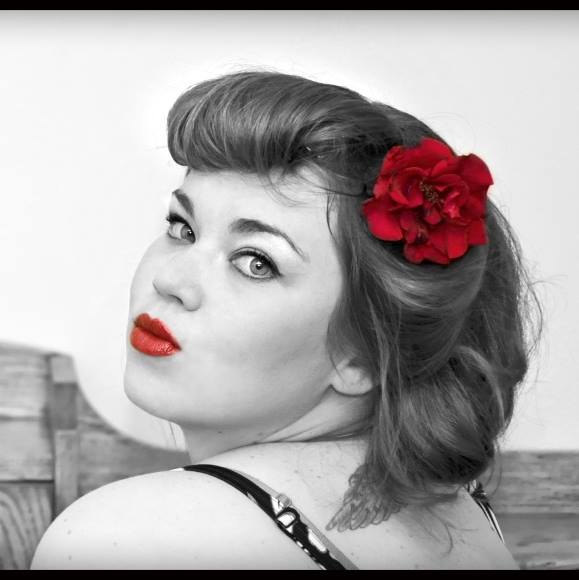 How do you accommodate students with special needs in Drama class?
"Special needs" is a phrase that is frowned upon nowadays, rather use differently-abled. Depending where the ability stands, you have to work around it or think very creatively about how to deal with it. Most of my students were dyslexic and ADHD. In Drama, you need to read lines, you need to memorise them. So, I would record their scripts, poems, monologues for them and they could memorise it that way. More auditory and physicality in teaching methods, helped them a lot. It was a constant joke at school, because you never knew how Teacher Jolla was going to give class. It might be dancing today, tomorrow in a different character. You need to keep it interesting and have them participate. It's the only way they get to learn enthusiastically.
With my Autistic/Asperger learners that were fixated on the dramatics, it was all about containment and focus.
Every child is an artist. How do you feed your inner child?
Wine is not the appropriate answer… So…
With stillness and daydreaming. If daydreaming was Amazon, I would be Jeff Bezos. I can daydream for hours and make up the most fanciful stories. In any situation, I can let myself and my imagination run wild. I remember as a child, I would come up with the most brilliant stories. Some I still remember and build on. The trick is to write them down and then work on them and that I struggle with.
That's how I feed my inner child, I let her create whatever it is she wants to create.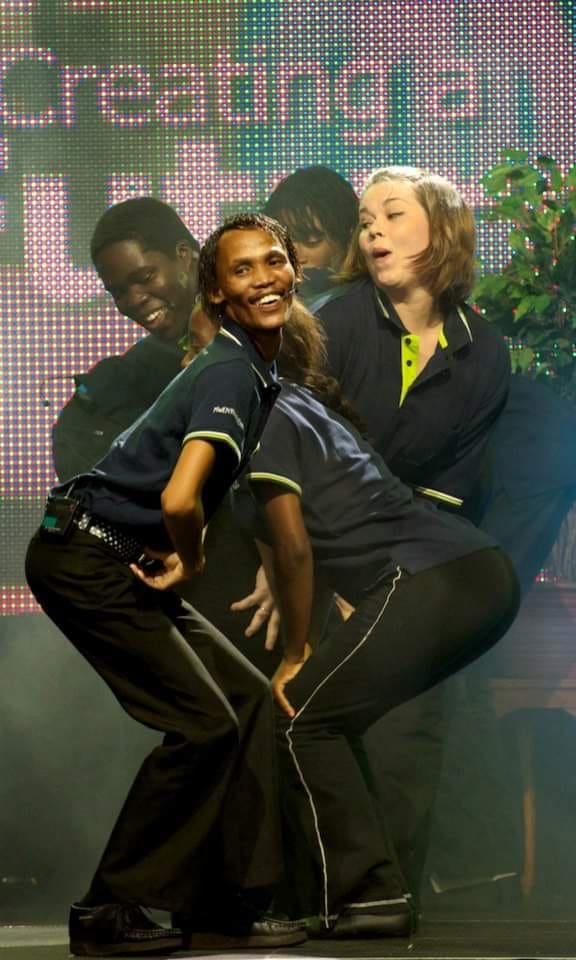 What is your opinion on using the arts as a tool to alleviate the physical and psychological effects of e.g., domestic violence?
I'm not opposed to it. It's a good thing, but it is going to be different for everyone. Either way, art in all its forms, is an expression of what is going on in the world and it makes you feel something, right? It connects us.
If it doesn't, then what's the point?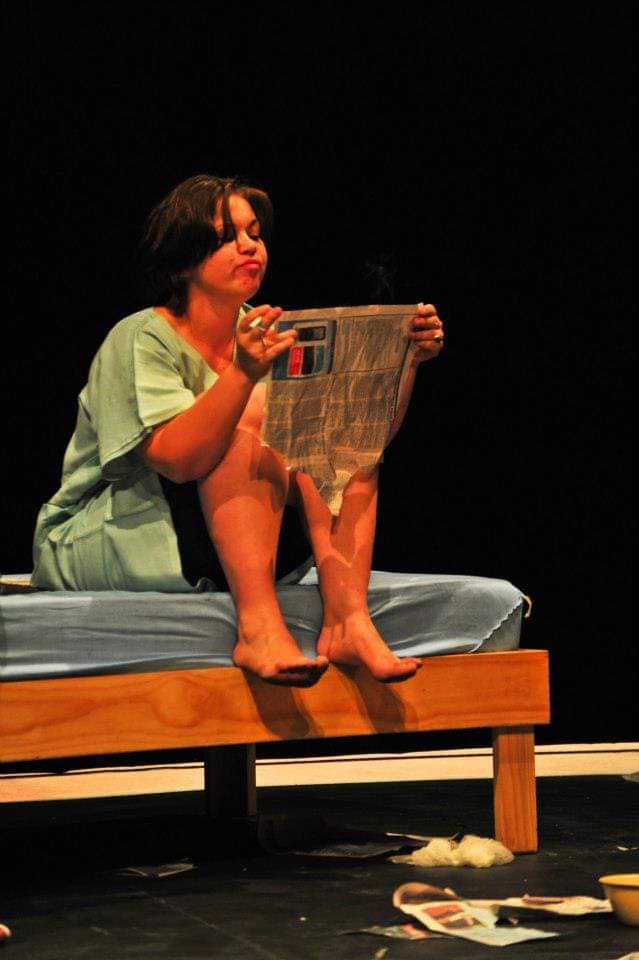 You have already been able to work with some impressive names in your career. Is there anyone you would love to work with someday?
Yeah, I have been very lucky so far. From Namibia, I would love to work with Roya Diehl and Florian Schott.
If I can choose internationally, I'd be stupid not to say the greats like Meryl Streep. But I REALLY would love to be in a movie with the world's best comedians. American and British. There's really too many to mention. Making a feel-good movie with comedians at the top of their game would make me complete. Something in the line of Death at a Funeral (British version).
What award do you want on display?
My NTN Award is already on display, so the rest also need to join. Oscar, BAFTA, Golden Globe, a Tony and a get out of jail free card if one ever existed.
What is it that you hope in seeing in the Namibian performing arts sector 5 years from now?
Sustainability. Enough quality work to make a living from it. Arts actually being recognized.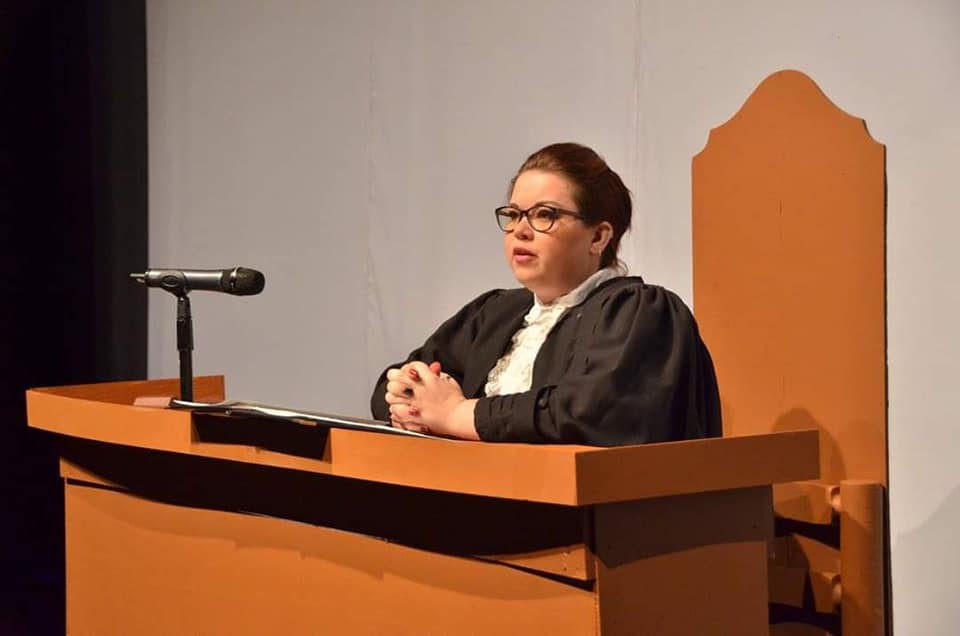 Describe the best production you've ever performed in or attended at the NTN?
Well, believe it or not… It was actually the 2019 NFTA awards ceremony, where one of my favourite plays for that year cleaned house with the awards. Also, The White Line got the People's Choice Award that evening.
I had such an amazing time with all my friends (and meeting some new ones) and to see them get awarded for the amazing plays they put up was the cherry on the cake, not to mention that the whole evening was so wonderfully organized. I loved every moment. It was a stellar evening. And of course, I loved the theme… which was futuristic Africa (I think).