A conversation on comedy with Milton Hochobeb
In this month's edition of our career highlight series, we're talking to Actor/Comedian Milton Hochobeb A.K.A Oc Ebs. Milton is a born and bred Windhoek and hails from Dolam in Katutura, Windhoek. He comes from a very large family of over 60 siblings, enjoys cooking and loves to travel. His ultimate passion is to make people laugh.
In this Q&A series, we find out the path he took to jumpstart his career and get to where he is today. Through sharing his experiences, we hope to inspire the next generation of creatives and instill in them the same enthusiasm and passion Milton has for what he does.
With the different creative hats that you wear, how do you artistically identify?
People have always complimented me on how funny I am. I am always told I bring laughter and joy into peoples' homes. So I would say, I identify artistically as a comedian.
How was Ousie Ebs developed, and how has the character been received by the public over the past few years?
Oc Ebs started off when I wrote short stories about the life of a domestic worker on social media. The public loved the stories and wanted to meet THE hilarious Oc Ebs in person; so one day I put on a wig, a little bit of Oc Ebs inspired make-up, the infamous gown and brought the fierce attitude. The people simply said, "Yassss that's Our Oc Ebs".
You have hosted a few shows with Ousie Ebs. Which have been some great lessons in producing those live shows?
Always bring your A-game and remember it's not about you, it's about the audience and you focus all your energy and attention on them. Make them part of the journey and get them involved on the live shows.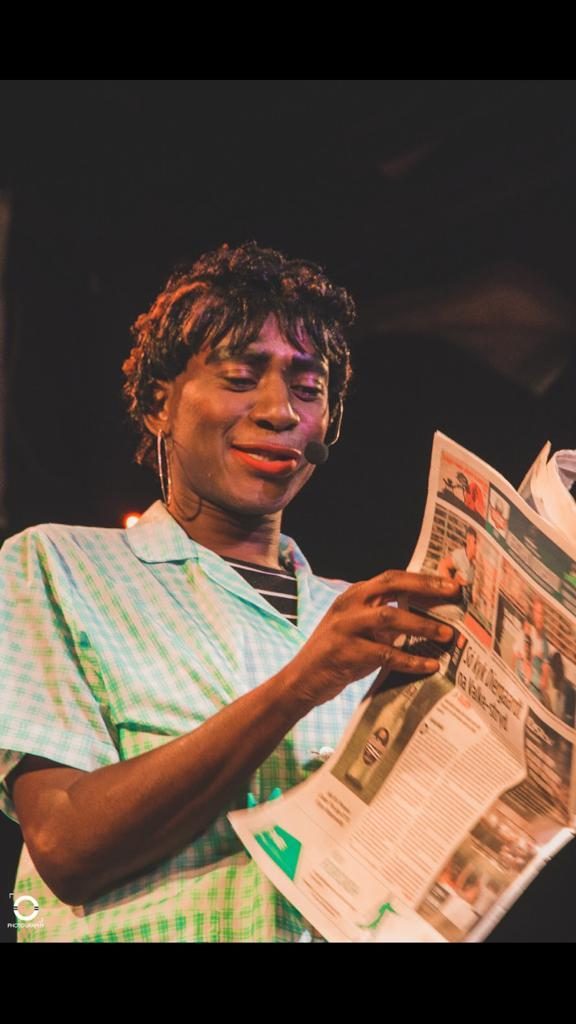 Where does Ousie Ebs have more impact, online or on stage? Please elaborate.
I think she has an impact on all social media platforms, but when people meet her in person that's when I truly see how much she is loved and have impacted people's lives. They would literally jump on her or take numerous selfies.
There are a lot of people that are uncomfortable with the merge of comedy and socio-political commentary. What is the use and value of this merge?
It's important to educate people on current issues and many times people don't want to be informed or educated as if they are sitting in a classroom and have to take everything very strict and rigid. But when you add comedy to it, people are more open and welcoming to change.
Comedic performances are often viewed as an easy route to pursue. What are some challenges of nurturing comedic performances and content?
For Oc Ebs, the challenge is and always has been staying in character throughout and maintaining that special Oc Ebs energy that the people love so much.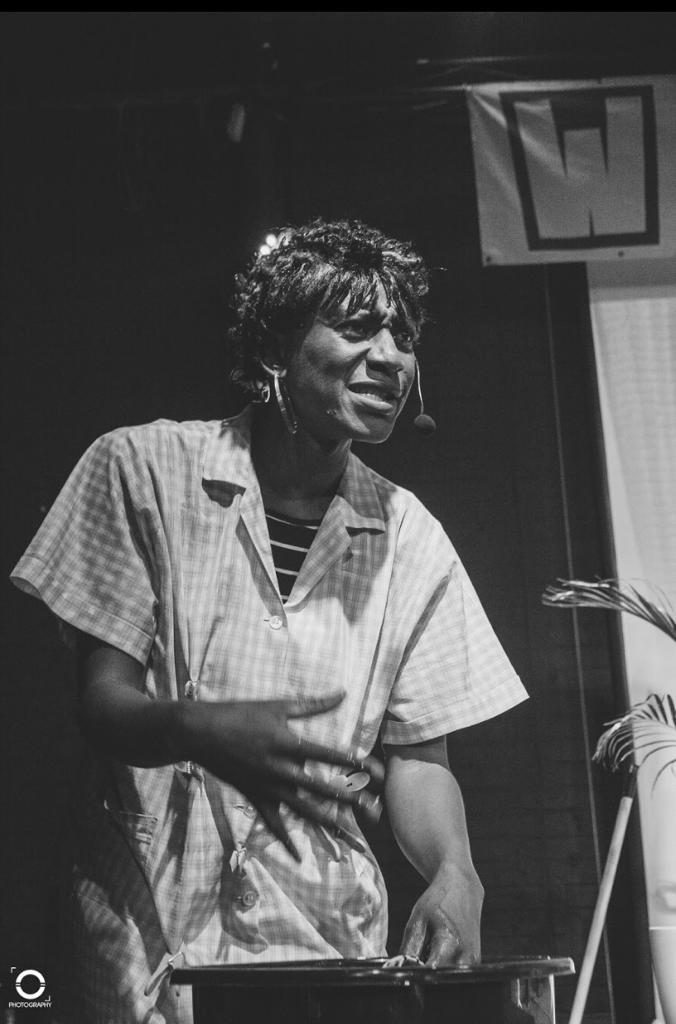 If you could cast yourself in any previously produced Namibian film, which would it be and why?
The movie Katutura, because it's where I was born and raised, and it's always my favorite place to go to when I miss the warm smiles and love from my friends and family.
How important are our languages in creating relevant and impactful work as artists?
Very, very important because we live in such a diverse country where we speak so many different languages. It's important that when we have a message we want to send out or to create content that impacts people, we need to do in such a way that they can relate to it.
What advice would you give to anyone who would like to pursue a career in the entertainment industry?
Go for it, but don't from the heart only. Find your unique selling point and focus all your energy and attention on that which sets you apart from the rest.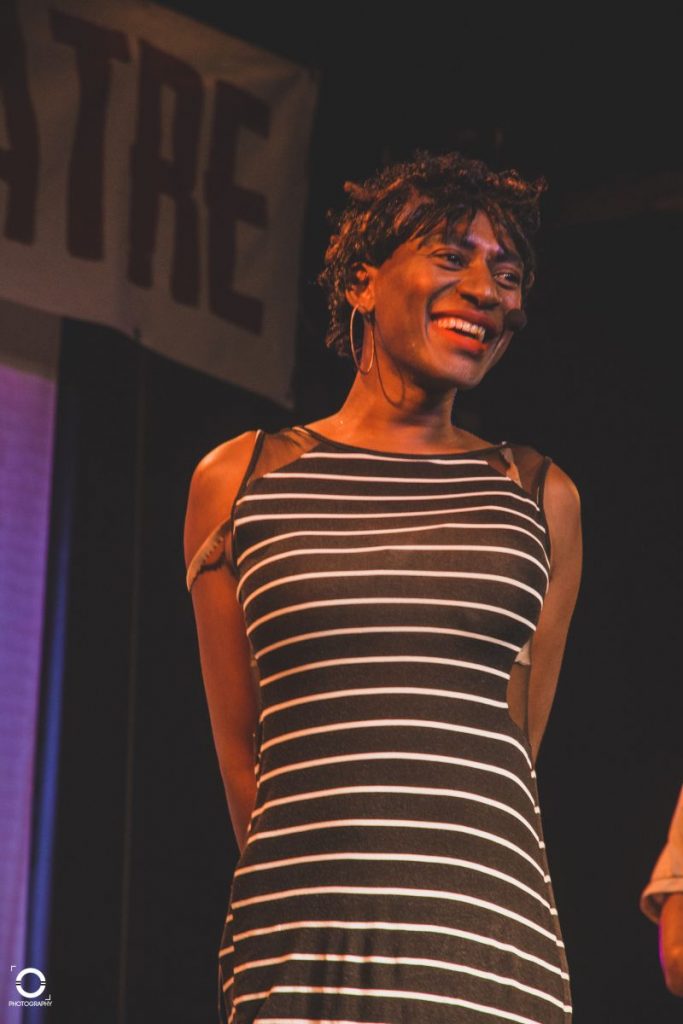 Describe the best production you've ever performed in or attended at the NTN?
Without a doubt, it would have to be the MTC's 'Knockout Homelessness Project' where Oc Ebs and Mitch the Comedian performed as Tswazis. I had the best time of my life. The blood, sweat and tears we put into the production was worth everything when we got onto that stage.