Inaugurated in 2021, OLAF returns for its 2nd edition this year from 14-22 October 2022, all across the city.  The festival ultimately aims to contribute towards a city that enables dynamic and accessible live artistic forms for critical engagements and leisure between the city's creative production and inhabitants.
The Festival is scheduled to open on the 14th October 2022 at the Windhoek Theatre School. A location befitting for its fostering of performance talent overlooking the heart of the city. Performances by the Ou Lokasi Cultural troupe spearheaded by Ma Rosa Namises, movement performance by Sven-Eric Müller and Musical talents Tapuwanashe Munyayi Toivo Paulas, Sebby Ngateya & Ladislau Bengue will set the tone of the diverse, rich and powerful performances to take place during the festival week.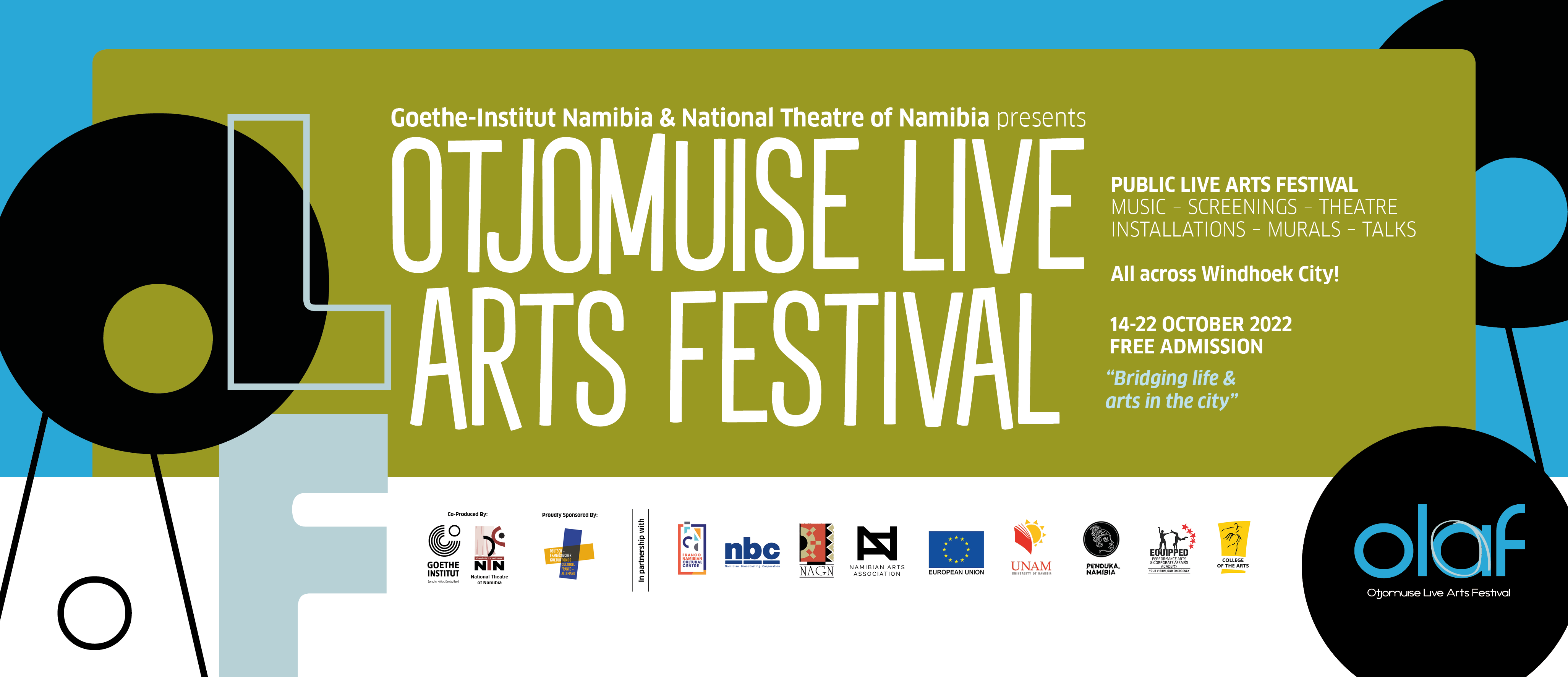 The closing will be hosted at Penduka Village overlooking the Goereangab dam. An afternoon filled with a craft market, activities for families and kids, boat cruises, food, drinks, and live performances by Botselo Band, Dielo Drums and Equipped Dance will close off the week-long 2022 edition.
A full programme of the festival and location links can be found here.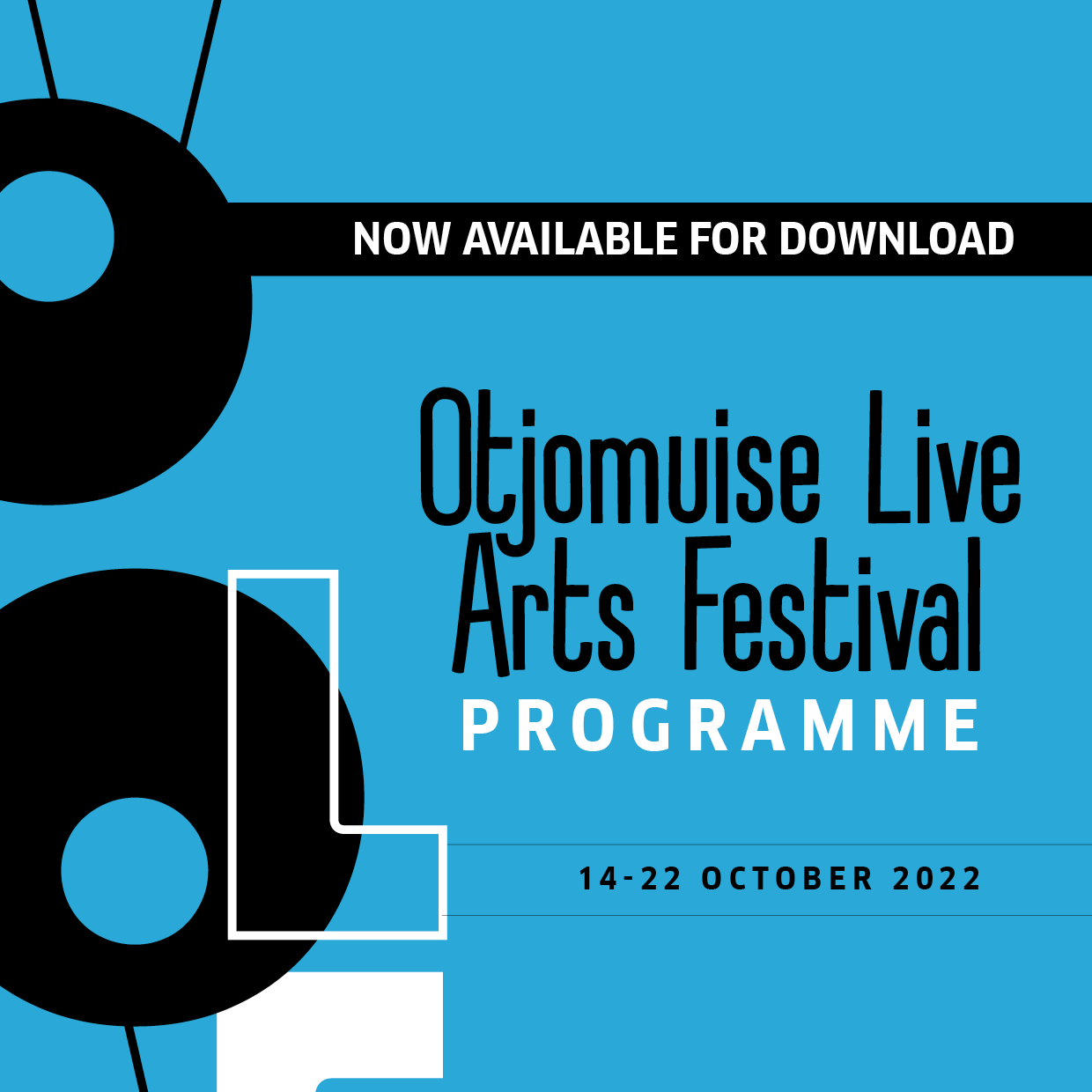 The festival is co-produced by Goethe-Institut Namibia and National Theatre of Namibia, proudly sponsored by the Franco-German Cultural Fund, and presented in partnership with Franco Namibian Cultural Centre, Namibia Broadcasting Corporation, National Art Gallery of Namibia, The Delegation of the European Union in Namibia, Namibian Arts Association, College of the Arts, University of Namibia, Penduka Trust and Equipped Performing Arts & Corporate Affairs Academy.